Microsoft Dynamics CRM Online has shifted and is now delivering functional modules which you can customize to meet the unique needs of your organization. The modules that make up the customer relationship management (CRM) portion of Dynamics 365 are referred to as "Customer Engagement" apps and include Sales, Customer Service, Field Service, Project Service Automation, and their related services.
The benefits of the new for Dynamics 365 Customer Engagement module include a revamped Dynamics 365 for Sales, Business edition (public preview). The new sales application is built on the Dynamics 365 for Sales Enterprise edition framework, providing familiarity for existing Dynamics 365 (online) customers. However, Dynamics 365 for Sales, Business edition is optimized for small-to-medium-sized businesses.
What's in it for you?
Dynamics 365 For Sales Improves Accessibility
The interface is built from the ground up for accessibility. Key benefits include:
Users of screen readers can now navigate directly to content sections that are important to them.
Reading plugins generate superior results.
Users of browser plugins can jump to specific page sections.
Keyboard users can save time and effort by using the tab key and familiar keyboard shortcuts.


New Responsive Design Improves Business Productivity
The new sales application also features a responsive web design which provides optimal viewing and interaction across devices, regardless of screen size or orientation. For example, subgrids transform into lists for smaller screen sizes and put vast amounts of useful information within reach of your thumbs. Your productivity will increase as the need to slowly pinch and zoom has been reduced.
Responsive design also reduces the need for separate mobile applications that must be installed and maintained as part of your mobile device management strategy and provides greater ease of administration and access management.
Additionally, you can adjust design elements using the Theme Designer to match your organization's brand.

Streamlined Setup and Administration Speeds Deployment


Although KiZAN's CRM team can get your team setup and trained (managed service bundles are also available), should you wish to configure the software in-house, a new wizard-driven setup will assist you in getting your organization up and running quickly.
The Quick Setup wizard does most of the heavy-lifting for you by automatically integrating and configuring Exchange Online and SharePoint Online.
Quick Setup will also walk you through importing data from historical sources.

Integration with Office 365 and Skype for Business Improves Collaboration
Use familiar Office 365 tools within Dynamics 365 for Sales and collaborate more efficiently with colleagues and customers. Send emails, share documents, or instantly connect with customers or other users in your organization with Skype for Business. Tighter integration means less flipping between tasks and better productivity.

Automation Prevents Duplicates and Keeps Data Clean
Unwanted duplicates are a common issue that can lead to poor collaboration within many organizations. Dynamics 365 for Sales includes automatic duplicate detection settings and rules that can prevent duplicates from entering your database in the first place.


Add and Delete Users in Once Convenient Admin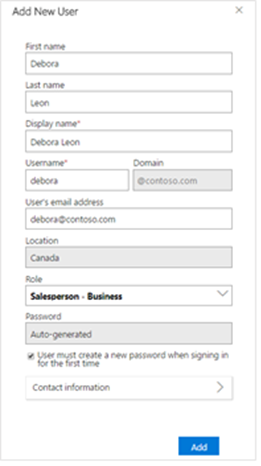 Creating and managing users is simple and fast. Administrators can do everything from inside the Sales application.
Add Easy Customizations with Improved Form, View, and Business Process Flow designers
Key designer benefits include:
Intuitive drag-and-drop experience for adding and rearranging fields, including multi-select fields
Ability to edit fields inline on the canvas
The ability to search fields in the field explorer
Single-click, inline access to field and section properties
Single-click column sorting
Dynamics 365 for Sales, Business edition continues to provide benefits that improve your business productivity and leverages your existing technology to increase ROI.


---


---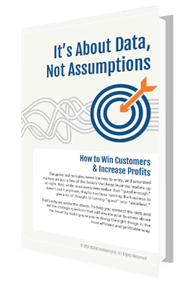 Your data holds the keys to your success. Are you paying attention?
Learn more in our free ebook!
It's About Data, Not Assumptions
[How to win customers & increase profits]