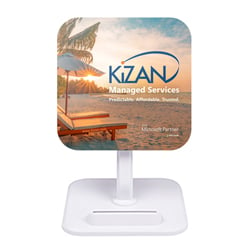 Instantly transport yourself to exotic locales for a few minutes of executive meditation. Experience the pride that follows as your mentees achieve moments of greatness while you visualize the attainment of your goals free from distractions. Also, charge your phone.
---
Never miss an important call just because you're still using your charging cable from 3 phones ago.

Compatible with Qi®-enabled devices.


Gravity-assisted non-slip backing.