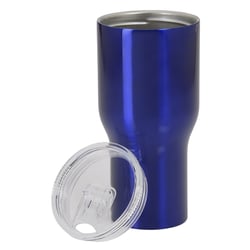 Reclaim the tens of lost minutes you lose every week simply because you have to trek to the breakroom to warm up your beverage. This food-safe container will keep your drinks moderately above or below room temperature for hours!

---
Professional styling ensures you won't look like a hobo drinking from a paper cup.

Clear slide top visually indicates consumption is possible.

Dual purpose for hot or cold beverages.