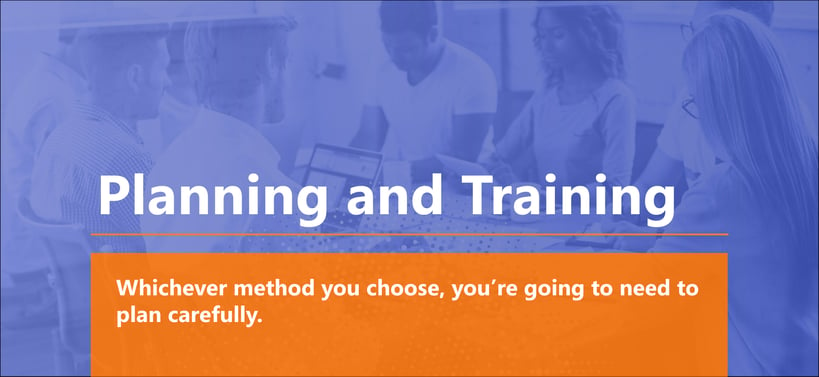 In this blog series, we have introduced various approaches for migrating to Teams (previous blog entries here: part 1, part 2). Whichever method you choose, you're going to need to plan carefully.
First, understand who will be most affected by the changeover and get their opinions on the kind of support they'll need. Then, create a transition timeline that ends with you switching over to Teams by or before the cutoff date. Only then can you choose the correct approach for your organization.
Planning and Training
Selecting one of the actual methods for migrating from Skype for Business to Teams will come at the end of a long process. Most likely you'll first announce the transition, train users, and then pilot your implementation with a select group of users. This means upgrading your users in stages.
Go the Teams administration center
Select up to 20 users
Find the Teams Upgrade settings
Switch on the "Notify the Skype for Business" user toggle
Set the coexistence mode to "Teams Only"
Once you've started piloting a group of users, you can begin training them. Since you've likely been using one of the coexistence modes above, hopefully, many of your users will already be familiar with Teams skills. Still, you'll be able to understand who isn't ready for Teams, validate your methods, and help guarantee a near 100% adoption rate once you fully transition.
Is Teams Compliant?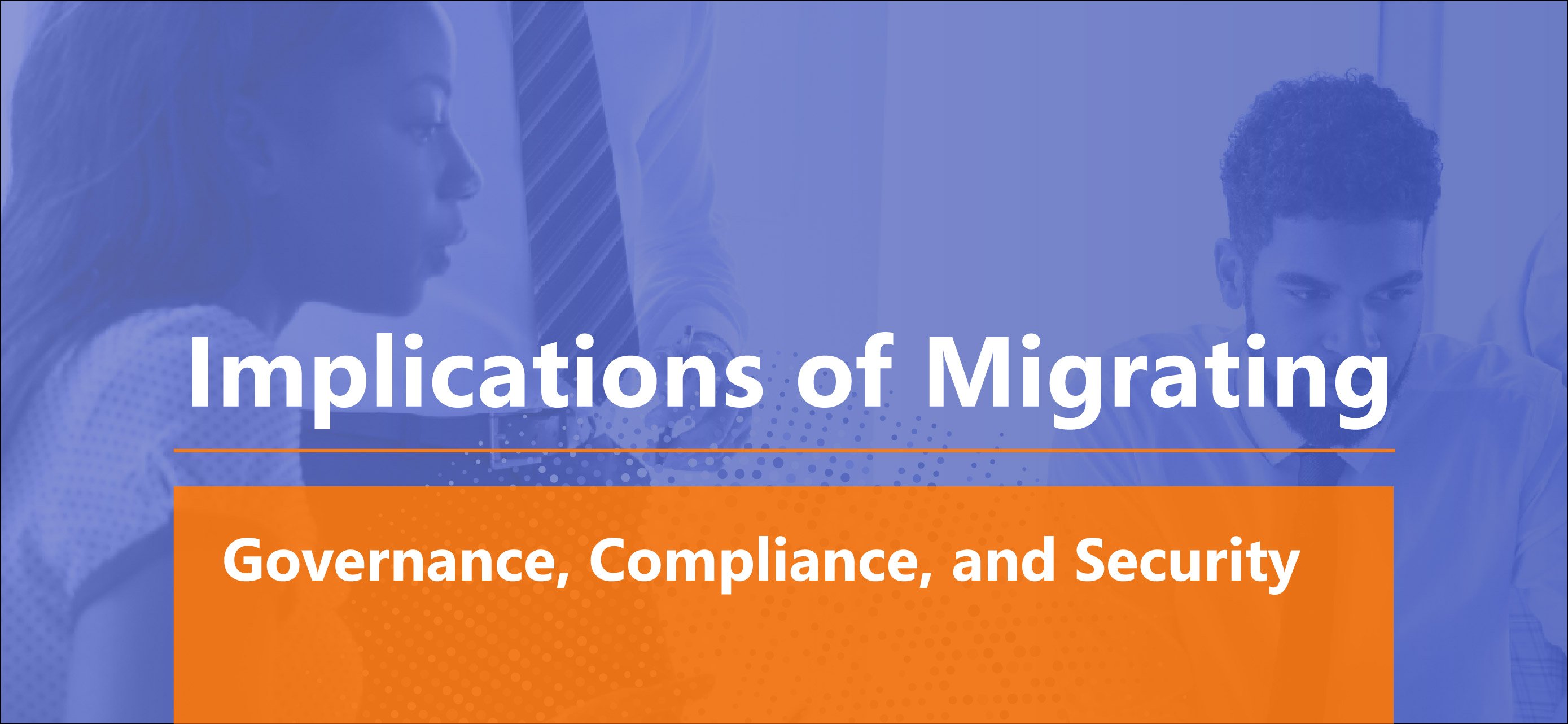 In addition to its headline features, Teams brings a lot of cutting-edge technology to the table, including AI, speech recognition, transcription, and so on. This is great from a convenience perspective, but it can tie you in knots from a compliance perspective. For example, if you're a healthcare company, and you create a transcript of a call with a patient using Teams, is that information now covered under HIPAA?
As it turns out, Microsoft Teams has a number of forward-looking features that will help compliance professionals reckon with HIPAA and other compliance regimes, institute strong security policies, and protect both their users and their customers.
Teams ticks a lot of boxes when it comes to commonsense security guidelines.
For example, Teams supports multi-factor authentication, as well as Single-Sign-On via active directory. This will be able to stop up to 100 percent of targeted credential theft attacks. In addition, files that are created within teams are stored either in the SharePoint or OneNote applications and are encrypted both in transit and at rest. Lastly, these protections are enabled by default – there's no danger you'll forget to turn them on.
In general, Microsoft's default protections will satisfy regulators under HIPAA and many other compliance regimes, including SOC 1, SOC 2, ISO 27001, and ISO 27018.
With that said, Teams provides specific features that will allow auditors and compliance professionals to ensure that sensitive personally-identifying information (PII) or personal health information (PHI) is being stored in an appropriate manner.
Teams interfaces natively with audit and reporting tools, allowing administrators to set granular alerts for different types of information. For example, they can set Teams to automatically tag certain information as being under a compliance regime, and then receive alerts when someone attempts to export, modify, or encrypt this data.
Similarly, administrators can perform compliance content searches in order to find specific types of Teams data in the event of a compliance incident.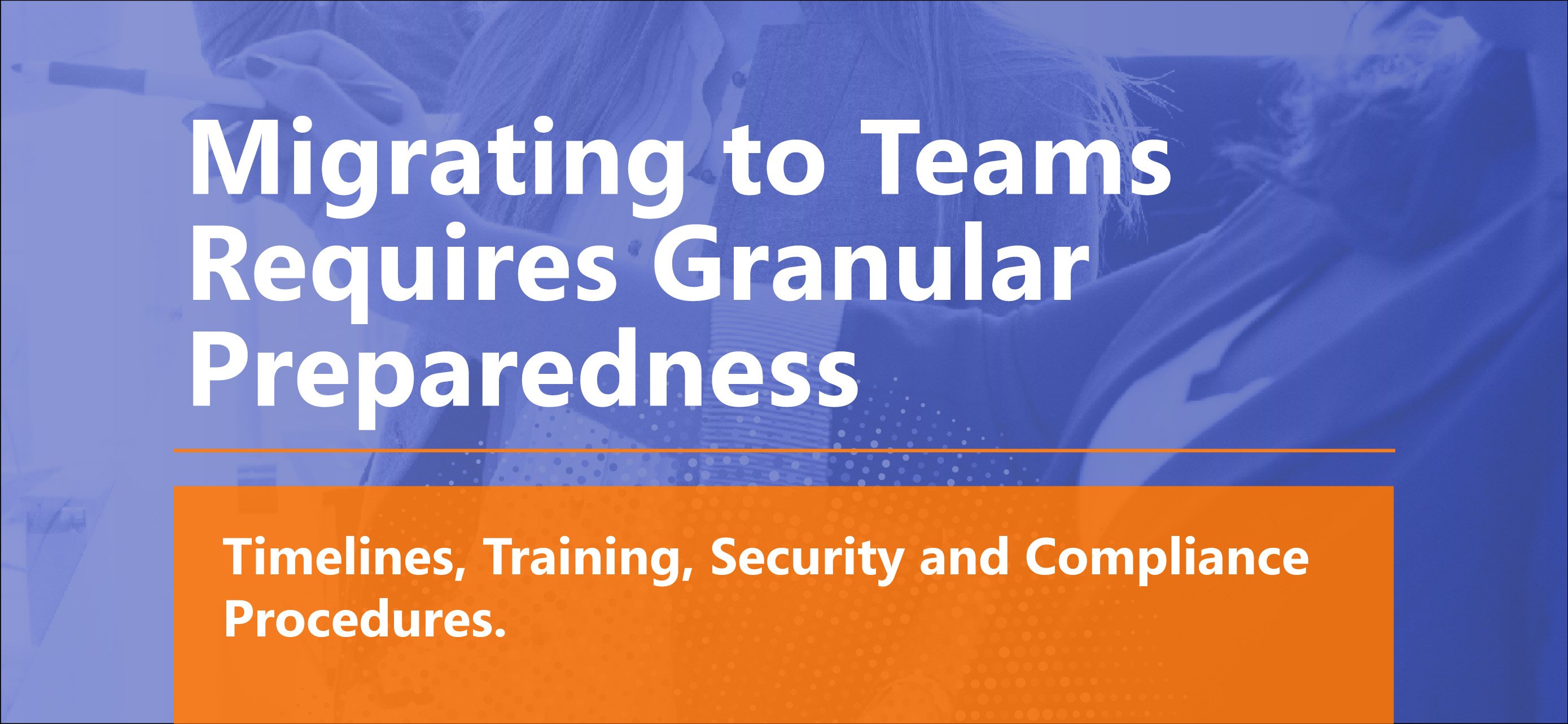 If you work for an enterprise that employs hundreds or thousands of people, then switching communications tools is no small effort. That volume of people generates reams of data every day simply by going about their jobs. By enabling increased collaboration, Teams gives them even more opportunities to generate data.
Therefore, preparing for a move to Teams requires careful consideration of all factors including timelines, training, security and compliance procedures. You also need to make sure that your existing network and storage can handle increased voice and video traffic once you make the switch to Teams, which specifically emphasizes these rich communication methods.
About KiZAN
KiZAN has numerous Gold and Silver competencies for implementing Microsoft technologies, including Collaboration and Content, Communications, and Security. We specialize in helping firms prepare for technological transitions and we're no stranger to the concerns they may involve. Current offers that may assist you during your transition to the next generation of Microsoft's communication platform can be found on our website: https://www.kizan.com/collaboration.
---
This entire 3-part blog series is available in our free ebook. Download it today.