Unlock the Hidden Value in Your Office 365 Subscription
Many companies find that they have Office 365 in their Microsoft Enterprise Agreement and are not using any of the O365 services. This can happen when Microsoft makes you a deal that is just too good to pass up and at the same time you are not ready or able to move your files or email to the cloud yet.

Just because you are not using the full O365 suite does not mean that you can't start getting the benefits of Office 365 on your Enterprise Agreement.
Here are 5 ways that smart companies are taking advantage of their Office 365 licenses without doing a wholesale move of data to the Microsoft Cloud.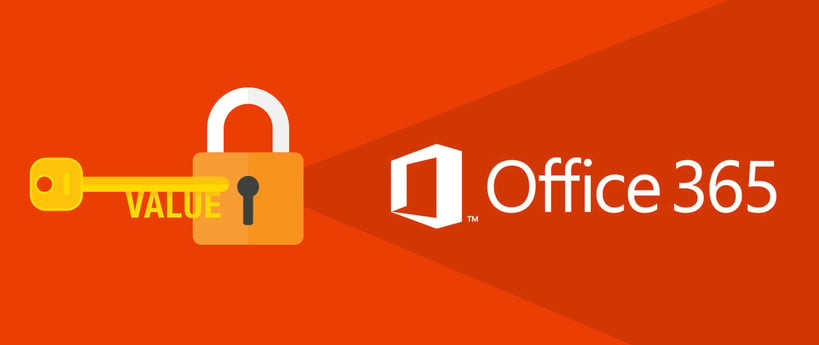 1. Identity – Single Sign On
It seems that most companies are looking to provide single sign on to gain control of your companies' online applications and data. It turns out that your Microsoft O365 subscription comes with the ability to take advantage of Microsoft's Azure AD Single Sign-On (SSO) capabilities.
Here is what you get:
Ability for your users to use their local Active Directory credentials to access over 2500 of the most used business Software as a Service (Saas) applications are already configured for you to use, check THIS link to check which of your apps are already there
Ability to track your user's use of these applications in a single pane of glass
Advanced security monitoring and reporting of all authentication attempts against your identities in the cloud
2. Mail Filtering
You may not realize that Microsoft's mail filtering product, Exchange Hosted Protection or EHP is a cloud service that can be used for your on-premises mailboxes. If you are doing your mail filtering on site today, you may find that moving to EHP gives you a significant boost in protection and speeds up all of your other services by keeping spam off of your network. Microsoft has made huge investments in threat detection and monitoring including, a global internet security team and machine learning to provide real-time correlation of billions of events a day. This gives Microsoft the ability to provide premium mail filtering in their Exchange Hosted Protection product that is included with O365. Here is what you get when using your O365 licenses against your local mailboxes:
Online mail filtering that blocks the unwanted 90% of your SMTP traffic before it gets on to your network
Integration with Exchange to make the user's quarantine folder visible in Outlook while still keeping the unwanted mail safe from execution
Advanced threat monitoring based on Microsoft's global security network
Robust SMTP service that is hosted globally and can store your mail during a local e-mail outage
3. Online e-mail archives
Just because your user's mailboxes need to stay on premises for some reason does not prevent you from moving the archive mailboxes to the cloud. If you have E3 or Exchange Plan 2 licenses, you can give your users the ability to store their mail archives in the cloud.
Here is what they will get:
Ability to move their PST files to an online backed up service that can be accessed from any of their Outlook clients
Up to 100GB of online mail archive storage
Online search across their archives
4. Replacing FTP or other less secure file sharing schemes
Your company may not be ready to roll out SharePoint or OneDrive across the board, at the same time you may have a use case for securely sharing files with outside parties. You can easily deploy a SharePoint site collection to replace your current FTP or other sharing scheme.
Here is what you will get:
Ability to send encrypted documents and files to external users in a way that only the intended user can access them even if they are forwarded to others or put on a thumb drive
Audit logging of file access
Management of all current access rights in a single pane of glass
Ability to share 10GB files

5. Video
A lot of companies struggle with how to deliver multi-media to their users for training or other purposes. Microsoft has brought a video delivery solution to O365. Here is why you may be interested in checking out Office 365 Video even if you don't yet want to use other Office 365 services:
Video is stored and streamed from Microsoft Azure using Microsoft's global network to get your video played anywhere in the world
Built in encoding and management tools to streamline the process of uploading video and building video portals
---


---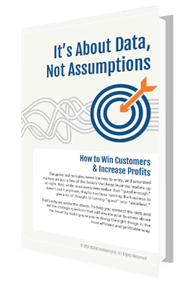 Your data holds the keys to your success. Are you paying attention?
Learn more in our free ebook!
It's About Data, Not Assumptions
[How to win customers & increase profits]