The applications comprising Microsoft's Power Platform—Power Automate, Power BI, and PowerApps—are sometimes thought of as being for power users. That is, there's a sort of gatekeeping that implies only people with degrees in IT, who know coding languages, or who are Microsoft certified in some manner can use this suite with any success.
While it's true that you can pull off some very complicated things using these applications, most use cases don't require the knowledge of a multi-hyphenate. What's more, they can dramatically change your business for the better:
Power Automate lets you replace manual and repetitive processes with simple workflows
Power BI lets you monitor your mission-critical KPIs in real-time
PowerApps lets you create unique applications using little or no coding knowledge
In short, using these tools can make your life easier, and it doesn't have to be that complicated. What's more, you can integrate Microsoft Teams with all three applications. This allows your favorite business collaboration tool to become a streamlined interface and alerting tool for some very powerful software.
Integrate Power Automate with Microsoft Teams
Automated routines in Power Automate are known as "flows," and it's easy to create flows that work with Teams. One example of how to create flows involving Teams (but by far not the only one) is employee onboarding. Every new employee gets a bunch of forms when they start working, and emailing them manually can be tiresome—why not automate Teams so you can send all the forms at once?
To start with, create a new automated flow in Power Automate. Search for Teams in the flow trigger menu, and then set the flow to trigger when a new team member is added. Next, select the Team that will be subject to this specific flow. You then set the flow to grab the new Team member's User ID, and finally select the "Post a Message" action. You can then populate the message so that it delivers employee onboarding forms every time you add a new employee to Teams. Neat, right?
Keep an Eye on Your Metrics with Power BI and Teams
Power BI keeps track of time-series data generated by your company—number of website visitors per hour, number of support tickets per day, number of sales per week, and so on. This data can provide fantastic insights, but much of it won't be interesting from day to day unless something dramatic happens. When something does happen, however, you want to know right away, wherever you are.
Once again, it's easy enough to integrate Microsoft Teams with Power BI. You can send a Teams message to check on specific dashboards or set up Teams to alert whenever your metrics spike above a certain value. You can even add Power BI reports directly to Microsoft Teams using a tab that's built into the application. This would mean that selected users always have access to the data they need to do their jobs whenever they open Teams—without the risk of giving these users sensitive data by giving them full access to Power BI.
Use Microsoft Teams as an Application Interface with PowerApps
Companies have hugely variable business models, which means that it can be hard to find an off-the-shelf application for your company. Using PowerApps, you can create and use small applications that draw on your business data, and then use Teams as a simple interface. Alternatively, you can use PowerApps to display information generated from Teams itself.
There are infinite apps you can create, of course, but it's best to start simple. Look for quick wins—areas where people need to assemble large amounts of information from different sources, perform repetitive data entry, or must navigate a complex chain of hierarchy. The resulting app might handle expense approvals, perform "know your customer" background checks, or automate customer onboarding.
The specific details of creating an app in PowerApps is an article unto itself, so for this, we're assuming that you already have an app created. You can easily add this app to a Microsoft Teams channel by clicking on the + sign and then adding PowerApps as a tab. You can either show all the apps available or narrow it down to a single app by searching. All the functions of the app—or at least the functions you want to permit—are now available from within a Teams channel. By consolidating PowerApps within Teams, you can turn the collaboration tool into a Swiss Army Knife, allowing users to perform several critical job roles from within a single console.
Get hands-on with Power Apps and Flow
Power Platform and Teams offer so many opportunities for companies to streamline processes for their users and customers that it can be hard to know where to begin.
Need simple solutions for your Return to Work strategy?
Check out these free PowerApp templates and resources.
---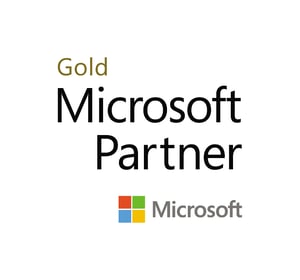 KiZAN is a Microsoft National Solutions Provider with numerous gold and silver Microsoft competencies, including gold cloud productivity. Our primary offices are located in Louisville, KY, and Cincinnati, OH, with additional sales offices located in Tennessee, Indiana, Michigan, Pennsylvania, Florida, North Carolina, South Carolina, and Georgia.