If you work in information technology, you probably know that when a piece of software is declared "end of life," its end is in reality far from over. If you're still running a copy of Windows Server 2003 – like one in five companies as of 2016 – then you'll get the idea. Same if there's a computer in your organization that still runs Windows XP. Although less than 5% of companies still run Windows XP, a majority of ATMs still do.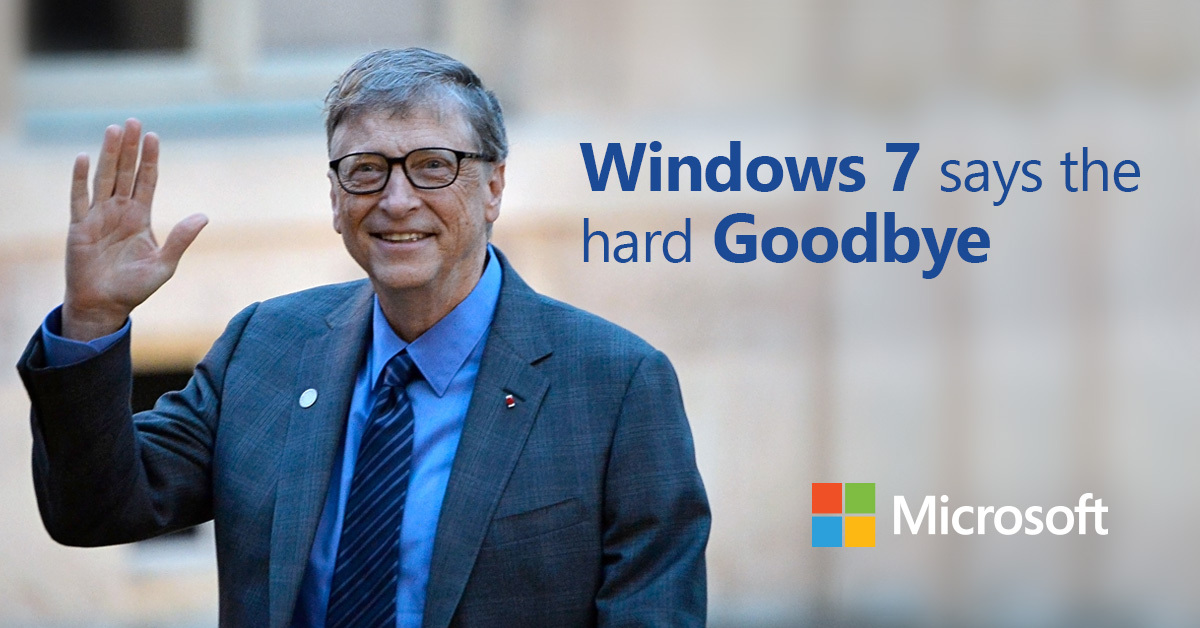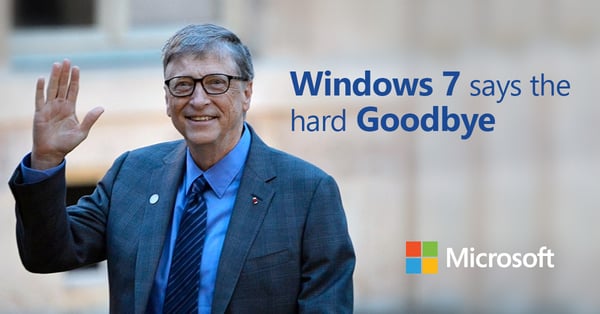 Good operating systems die hard. Windows 7 is a well-loved operating system sandwiched between the less-popular releases of Windows Vista and Windows 8. Because of the relative unpopularity of Windows 8, businesses were less likely to upgrade – 43% of companies still use Windows 7. With that said, the bell is starting to toll for Windows 7 as well. On January 14th, 2020, Microsoft will officially end support for Windows 7. This means no new features and no new security updates. It's time to move on to Windows 10.
How to Prepare for Windows 7 End of Life
Generally, end-of-lifing a software product is a three-step process.
Step 1. Find Computers that Run Windows 7
If you're in a company with a relatively small number of users, this process is simple – just count. For a company with hundreds or thousands of both users and computers, this process is going to be a bit harder. Assuming you're connected to all of the computers in your organization via active directory, you can use a script that will automatically find and identify the computers that you need to upgrade.
Step 2. Check System Requirements
Windows 10 is a fairly lightweight operating system. Its official system requirements include:
Processor: 1 gigahertz (GHz) or faster processor or SoC.
RAM: 1 gigabyte (GB) for 32-bit or 2 GB for 64-bit.
Hard disk space: 16 GB for 32-bit OS 20 GB for 64-bit OS.
Graphics card: DirectX 9 or later with WDDM 1.0 driver.
Display: 800x600
Effectively, any computer that can run Windows 7 will more than likely be able to run Windows 10. That said, if you have any computers that are below that specification, now is the time to either give them an upgrade or (more likely) end-of-life them as well.
Step 3. Push Windows 10
Windows 10 gives enterprise users a number of ways to administrate an upgrade. A tool called Windows Autopilot lets both users and administrators install Windows 10 without re-imaging the system. Meanwhile, what's known as an in-place update is recommended for people still using Windows 7. This lets users install Windows 10 without losing any of their applications (plus associated data and settings) from before. This may entail some fiddling – changing the boot mode from Legacy BIOS, upgrading some security software, and so on.
Why Aren't More People Upgrading from Windows 7?
If upgrading from Windows 7 only takes three steps, why aren't more people doing it?
First of all, there might be problems that aren't covered in the scope of our short guide. Many companies run custom applications, for example. If these applications are specialized to run in a Windows 7 environment, then upgrading to Windows 10 might break important productivity tools.
Another reason that people might be slow to update? The end-of-life deadline isn't exactly a hard limit. Even after the 2020 deadline passes, organizations that are still running Windows 7 can purchase up to three years' worth of paid security updates. These aren't going to be cheap, however – the British government paid over $7 million USD for continued support Windows XP in a similar deal.
Whatever the reason, it's certainly true that a lot of people are going to have problems on their hands once the 2020 deadline runs out. At current rates, it's estimated that at least 30% of the entire Windows market share will be comprised of Windows 7, even after the deadline. For comparison, that's more people than were running Windows XP after its own end-of-life.
Is your organization ready to make the move to Windows 10?


Sign up for a NO COST Modern Desktop Assessment.