Microsoft Defender Threat Intelligence (MDTI) is a comprehensive security service that helps organizations protect against cyber threats. It combines the power of artificial intelligence with the expertise of human analysts to provide real-time threat intelligence and insights. With MDTI, security professionals can obtain real-time, actionable insights and intelligence on emerging threats, as well as guidance on prevention and response.
In the MDTI portal, you will find featured articles from Microsoft and 3rd parties to keep your organization informed on emerging threats: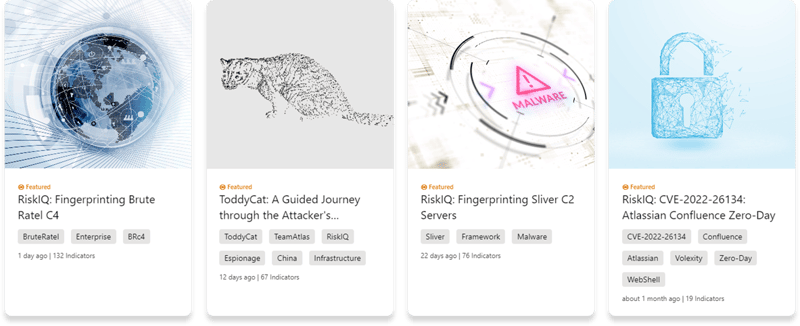 One of the key features of MDTI is its ability to detect and respond to threats quickly and effectively. It uses advanced machine learning algorithms to analyze data from various sources, including endpoint data, network traffic, and threat intelligence feeds. This allows it to identify potential threats and take appropriate action, whether that's blocking a malicious website or quarantining a suspicious file.
Each article cross-references public and MDTI-specific indicators. This first screenshot shows public indicators: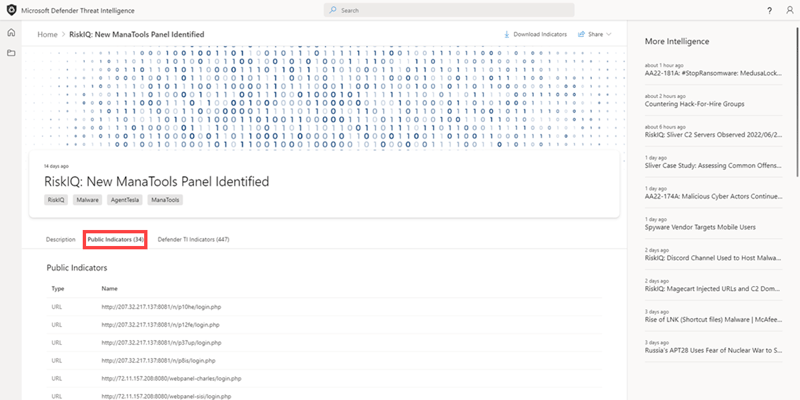 Next, you will see MDTI-specific indicators that have been collected by Microsoft, giving you a much broader set of indicators to enrich your threat-hunting capabilities and analysis: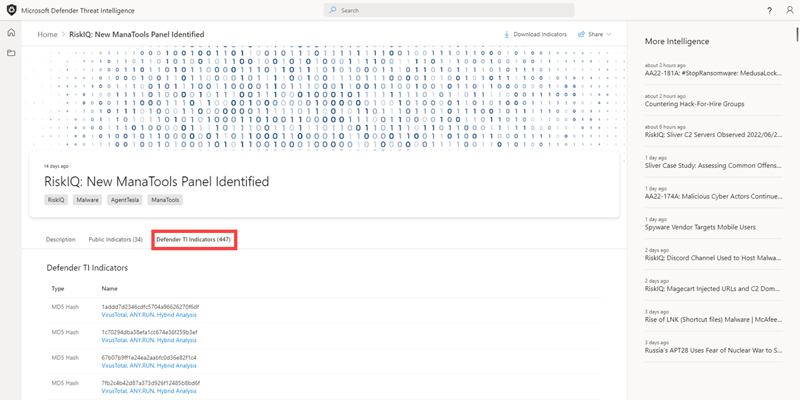 Microsoft Defender Threat Intelligence is integrated with other Microsoft security products and services, such as Microsoft Defender for Endpoint and Microsoft Defender for Office 365. This allows organizations to leverage the full power of the Microsoft security ecosystem to protect against cyber threats. Microsoft is uniquely empowered with trillions of signals from a vast portfolio of products which provides an advantage over all competitors.
In addition to its threat detection and intelligence capabilities, Microsoft Defender Threat Intelligence also offers a range of tools and services to help organizations improve their overall security posture. For example, it provides guidance on best practices for security and compliance, as well as training and education resources to help employees stay safe online.
Overall, Microsoft Defender Threat Intelligence is a powerful tool that can help organizations stay ahead of cyber threats and protect themselves against the latest threats. Whether you're a small business or a large enterprise, it's an essential part of any comprehensive security strategy.
Need help setting up your free trial of Microsoft Defender Threat Intelligence?
Contact Us
KiZAN is a Microsoft National Solutions Provider with numerous gold and silver Microsoft competencies, including gold data analytics. Our primary offices are located in Louisville, KY, and Cincinnati, OH, with additional sales offices located in Tennessee, Indiana, Michigan, Pennsylvania, Florida, North Carolina, South Carolina, Georgia and Texas.