Are you new to Power BI? Have you always wanted to know how to use the tool, but never knew where to start? This is the blog post for you! My colleagues suggested that I create a blog post series highlighting the important pieces to learn when getting started with Power BI-- based on my own experiences. This will be the first of several blog posts that will demonstrate the steps you should take to get started on the right foot with Power BI.
I began working as a consultant for KiZAN Technologies in June of this year, and while I had experience using Power BI, I was not quite as knowledgeable with the tool as I wanted to be. Over the last 3 months, I have used several resources and tools to help me learn and grow. In this blog post, I will highlight several resources you should be using while getting started with Power BI.
Guided Learning from Microsoft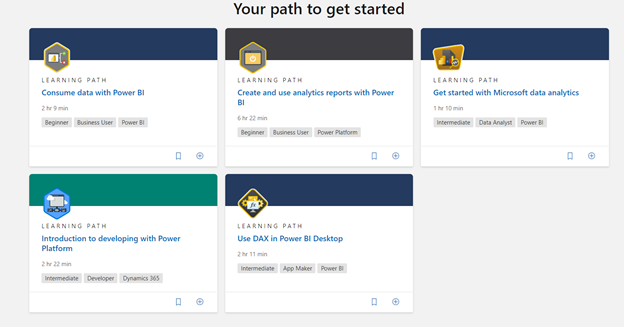 What better way to learn the tool than from the creators themselves? Microsoft offers plenty of training for Power BI users. Their site offers a plethora of information to help you in learning how to work with and manage data in the Power BI platform. They have guided learning, which includes videos with practice modules to help assist you in using the information provided. They also have sample dashboards and reports so you can become more familiar with the production process. Along with these, they also have loads of documentation to help you understand the technicalities involved.
Microsoft's guided learning can be found at the following link:
https://powerbi.microsoft.com/en-us/learning/
Guy In a Cube YouTube Channel

While the formal training from Microsoft's guided learning is helpful, it can be draining to read the sometimes-dry Microsoft material. This is where the Guy In a Cube channel comes in handy. Guy In a Cube is a YouTube channel that features two Microsoft employees that make short 5-10 minute videos to learn different facets of Power BI. They both have fun personalities and use short videos to teach you foundational skills for building out Power BI reports. Most of their videos use real case scenarios that they receive from their subscribers. The best part of Guy In a Cube is their social media presence on Facebook, Twitter, and LinkedIn.
Their accounts and all of their content can be found at the following link:
https://guyinacube.com/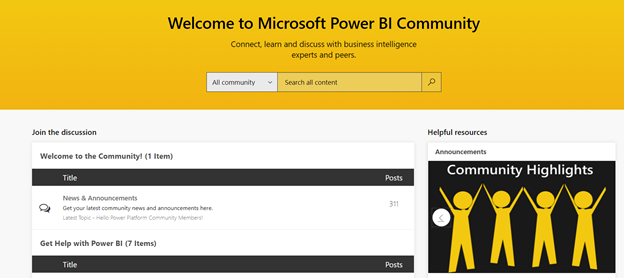 Perhaps one of the best tools to use when first starting with Power BI is to interact with other users! You can do just that at the Power BI Community site. This is a forum with informational documents and user-based knowledge, and it also allows individuals to post problems or issues they are having in the Power BI service. This is a great tool to help you learn Power BI functionality, but it also allows you to look into common issues that users face when using the product. It also allows you to see some of the more unusual cases that can happen when using it.
The content they have can all be found at the following link:
https://community.powerbi.com/
Dashboard In a Day/Admin In a Day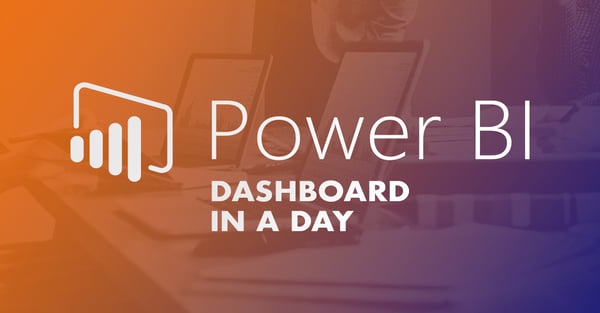 One of my last suggestions for improving your Power BI skills is to use interactive learning sessions such as a Dashboard In a Day or Admin In a Day training. These sessions were created by Microsoft to help assist users who are trying to learn Power BI services and expand their knowledge. The Dashboard In a Day is a technical training that covers importing, transforming, modeling, and visualizing data. It covers all the important pieces to help you learn how to build and share reports within your Power BI Enterprise.
The Admin In a Day is a technical training that helps you to set up the tenant settings, sharing settings, and other administrative tools in your Power BI Enterprise. These training sessions can be extremely helpful as it can help you build your skills while working with experienced Power BI users.
KiZAN Technologies is a Microsoft Gold Partner and works with Microsoft to help provide these trainings for those looking to build their employees' skills in their Power BI Enterprise.
If interested, check out our offers at the following link:
https://info.kizan.com/power-bi-dashboard-in-a-day-workshop-offer-download
These are just a few tools that you can use to get started with Power BI, but these have been the most beneficial in my experience. These tools combined can get you to a place where you are proficient in using Power BI and allows you to build out your skills over time. Stay tuned for my next blog post where I will begin to dive in on early skills and tips that can help you be successful in using Power BI in the future.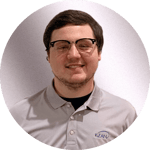 ---
KiZAN is a Microsoft National Solutions Provider with numerous gold and silver Microsoft competencies, including gold data analytics. Our primary offices are located in Louisville, KY, and Cincinnati, OH, with additional sales offices located in Tennessee, Indiana, Michigan, Pennsylvania, Florida, North Carolina, South Carolina, and Georgia.