On September 1, 2016, Microsoft announced the release of a new JavaScript Power BI API, which enables you to enhance your web apps with contextually-relevant Power BI reports that seamlessly integrate and interact with your applications.
One of the common needs expressed by KiZAN's clients involves embedding Power BI reports into existing applications, websites, and portals in order to equip them with powerful business intelligence capabilities. In certain scenarios, Power BI reports not only need to be embedded into the application but also need to interact with the application to provide relevant information to the user.
For example, a sales executive who selects a profile of a specific customer in a CRM system would like to see an embedded report that is updated automatically to reflect the activity of that particular customer.
While it has previously been possible to embed a Power BI report into a web app by loading the report into an IFrame (using Power BI API and Azure Active Directory access token), it was challenging to achieve true interactivity between the application and Power BI reports. There was no native support for passing information through the IFrame, which prevented the application from interacting with the report and prevented the report from interacting with the application.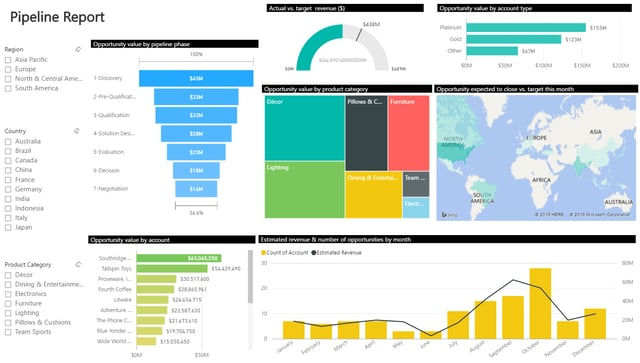 The new JavaScript API opens the doors for providing contextually-relevant reports by offering advanced interactive report filtering, control over report page navigation, control over report settings, and the ability to handle events coming from the IFrame. You may read the official announcement to learn more about the new JavaScript Power BI API and see sample applications that utilize the new API.

The release of the JavaScript Power BI API introduces an additional feature to the extensive list of capabilities of this popular cloud-based business analytics service.


Have thoughts on this subject? Please comment below.
Whether you are just getting started with Power BI or working on an advanced Power BI implementation, feel free to contact us for a complimentary 30-min consultation.