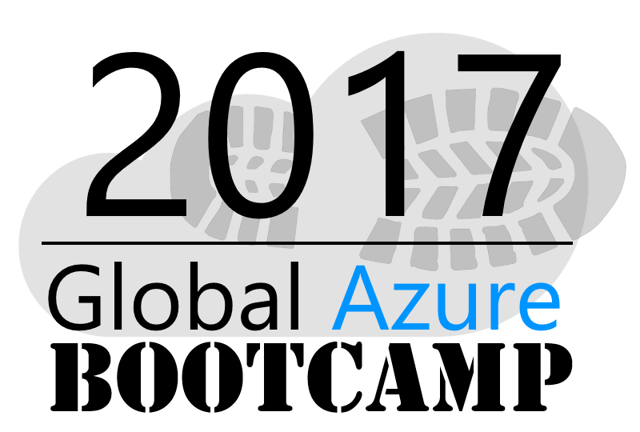 What is Global Azure Bootcamp?
On April, 22 2017 Microsoft Azure community enthusiasts and experts from around the world will gather for one of the largest global computing events on record.

Global Azure Bootcamp 2017 is a FREE one-day training event, taking place in over 200 venues worldwide.
Local Global Azure Bootcamp Venue
The Global Azure Bootcamp 2017 location for Lousville, KY will be:
TEKsystems
700 N Hurstbourne Pkwy
Louisville, KY 40222
follow the events: #globalazure
Space is limited. Click here to reserve your seat today!
Global Azure Bootcamp 2017 will consist of a day of sessions and labs based on materials from Microsoft and custom content. While supported by several sponsors, including Microsoft, the event is completely independent and community-driven. (full agenda available here: http://louisville.azurebootcamp.net)
Local speakers include Mike Branstein of KiZAN and Chad Green of Progressive Health.
The goal is to provide the catalyst for Azure communities to grow around the world, not just for this one day, but year-round.