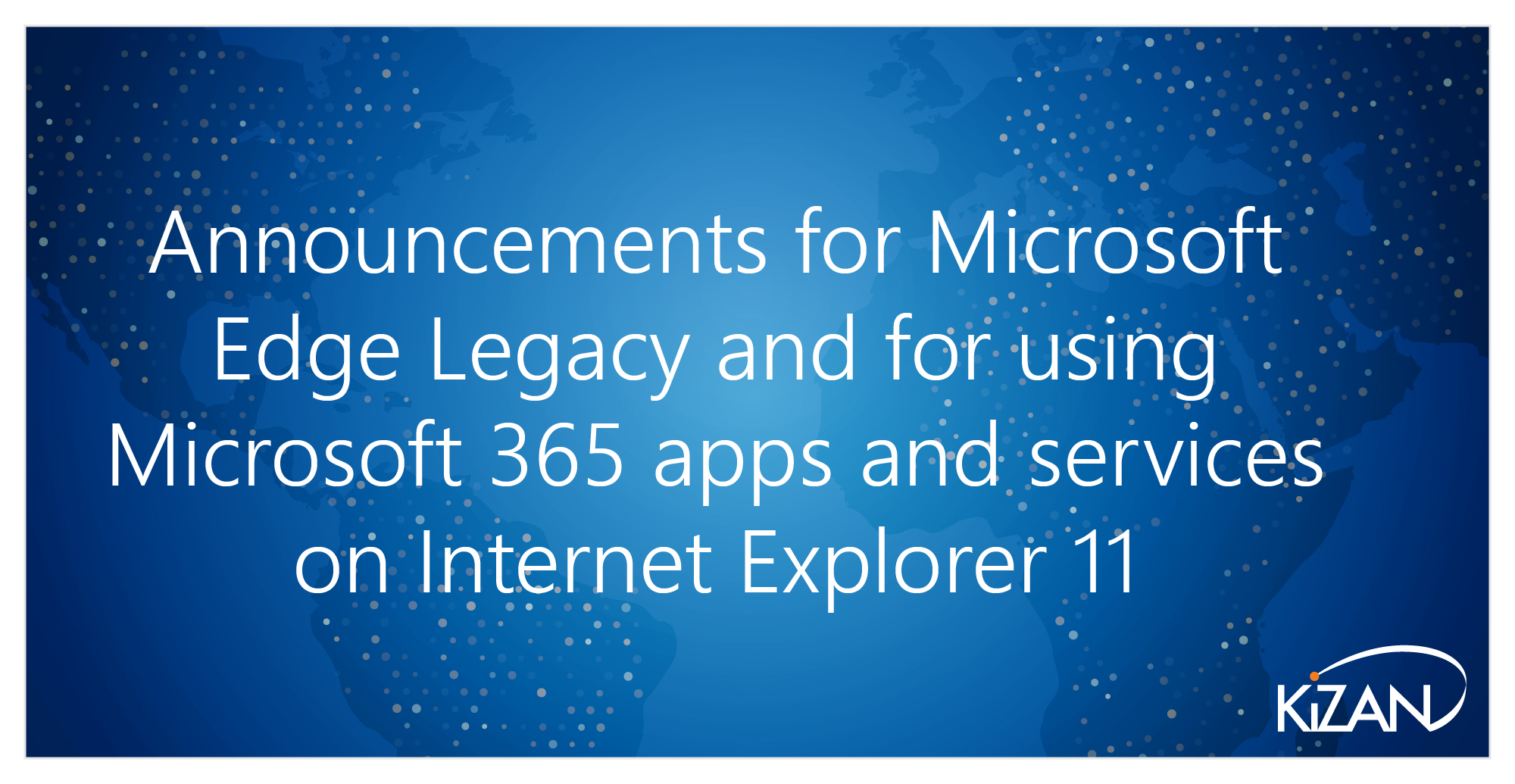 In order to provide the best experience for customers, Microsoft will be focusing efforts on modern browser support over the coming year.
As a result:
Microsoft 365 services and applications will no longer support Internet Explorer 11 (IE 11)
Microsoft 365 apps and services will be unable to connect, or have a degraded feature experience, when accessed on IE 11.
The Microsoft Edge Legacy desktop application will experience end of support; after support ends, it will not receive new security updates.