Lately, there has been a large emphasis on Application Modernization and Digital Transformation, but what do they mean?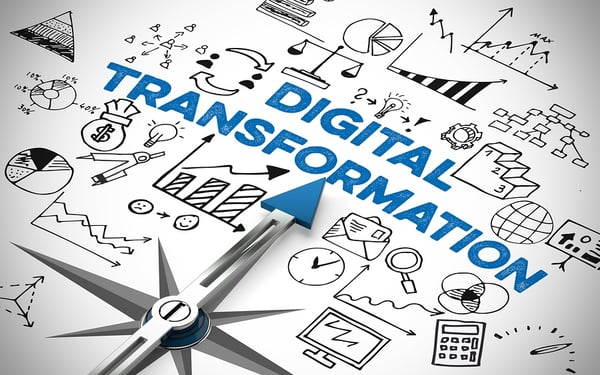 Digital Transformation is about redefining business models and fundamentally changing how an organization provides value to customers or employees.
Digital transformation is about leveraging new and exciting technologies to enhance products and services, or possibly open new revenue streams, by supplementing existing products and services.
It's often been said that every company is a technology company. Even in low-technology industries, organizations can choose to disrupt the industry or be disrupted by their competition.
Digital Transformation is the pathway to being the disruptor.
The key to Digital Transformation is leveraging today's exciting technologies to build rich customer experiences. These technologies help to unlock key insights which can assist in building new revenue streams. Technologies such as natural language processing, advanced image processing, speech-to-text, etc. can help to build data-rich and intelligent systems.
How does an organization (which may be slow to adopt the "latest and greatest") position itself to start this transformation? Application Modernization can help open the door.
Application Modernization is the migration of legacy applications to new applications or platforms in such a way that the application can be:
More easily maintained
More easily deployed
Provide new value to the organization
Legacy applications lie at the heart of many organizations. These applications faithfully serve their users and have done so for many years. In many cases, these applications are outdated, obsolete, and frail. Typically, there may not be any automation around the deployment of these applications, thereby making updates problematic. Worse, the latest copy of the source code may not be available.
Organizations tend to lean on legacy applications and what they "CAN" do (current state), without considering what these applications "COULD or SHOULD" be doing (future state). Often, legacy applications can be a barrier to growth.
What if a legacy application could be re-imagined using exciting and new technologies! What if your legacy applications could become more than just the internal tool used within the organization, and transformed into revenue-generating, data-rich experiences?
Does your organization have custom-built, legacy applications? Learn more about ways to modernize these legacy applications, and start your Digital Transformation journey.
---
KiZAN can help you prevent application decay, reduce your total cost of ownership, and ensure your critical legacy applications function on-premises or in the cloud.