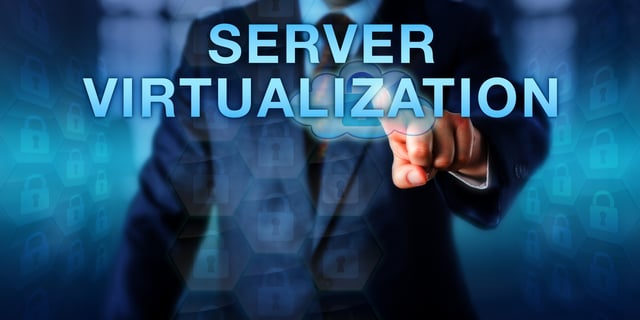 Virtualization
Meet shifting business needs
Server virtualization has evolved over the past few years from a nascent technology into a mature IT feature. In the process, businesses of all shapes and sizes have begun taking advantage of the power of the virtual server to meet shifting business needs.

By virtualizing their workloads, organizations can control and cut costs while improving the scalability, flexibility, and reach of IT systems.


With these advances, however, comes the realization that virtualization by itself doesn't allow organizations to build or take advantage of cloud services, which are assuming an ever-growing role in the execution of business tasks.


Hyper-V, Microsoft's virtualization solution, has made great strides to become a virtualization leader.


Recent enhancements include four key areas:
Scalability, Performance & Density

Security & Multitenancy

Flexible Infrastructure

High Availability & Resiliency
In your search for data virtualization vendors, consider KiZAN's Virtualization team, which has expertise in these four areas and beyond. We'll put our virtual server experience to work for you to help you take full advantage of the benefits of virtualization.
Have a question about virtualization? Schedule a FREE Discovery Session Today!