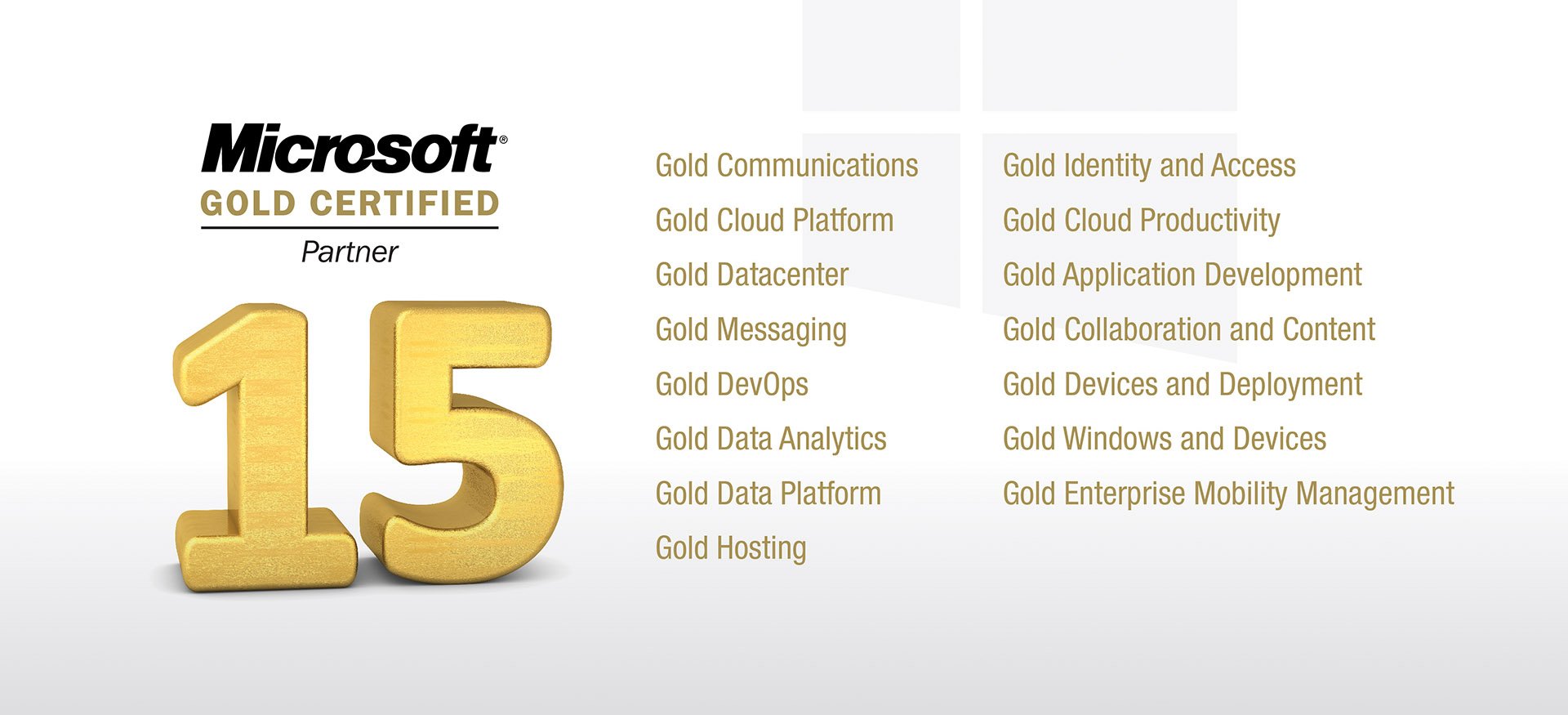 KiZAN has now achieved 15 Gold Partner competencies and is the current Heartland Partner of the year. Gold competencies ensure that customers receive the highest level of technical expertise to support for their unique needs.
Numerous Microsoft Gold Competencies distinguish KiZAN as having demonstrated specific, proven skills sets for customers.
KiZAN is proud to expand its valued partnership with Microsoft and looks to add additional gold competencies in the coming year.