The Brosteins have released The NativeScript Book.
The NativeScript Book is invaluable for mobile application developers who are familiar with JavaScript and CSS who need to create high performing iOS and Android mobile apps.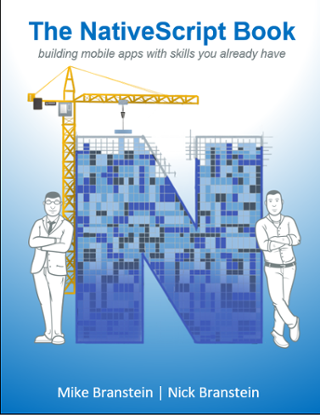 KiZAN's own Mike and Nick Branstein are brothers, well-regarded .NET developer consultants, and are passionate in their evangelism of NativeScript.
"NativeScript is an open-source framework for building truly cross-platform mobile apps for iOS and
Android that was created and is maintained by Telerik."
The NativeScript Book provides best practice instruction for mobile app development along with valuable NativeScript tips and tricks that will make mobile app developers instantly more productive.
The digital release date is Sept. 18th with the physical release in the following weeks.
KiZAN is hosting an official book release party with catering provided by Nick's HotDog Stand. Stop by and say congrats to Nick and Mike.
---
Download your free copy today!