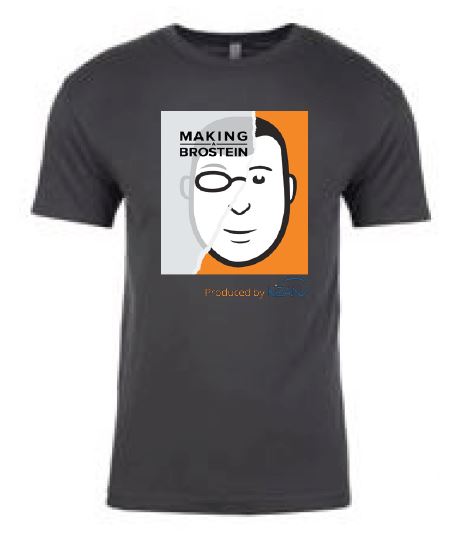 To share our excitement with the world's smartest group of developers, we are giving away FREE limited edition Brosteins T-shirts! No really they are limited… only 50!
How do I get my free Brostein T-Shirt?!
Find a BROSTEIN! In the hallway, during a break, in the bathroom, etc. Tell them you want a cool t-shirt and they will hand you a business card.]
Take that card to the KiZAN booth at the expo. Boom… T-shirt.
If you have trouble finding a Brostein, look for the mob, tweet us at @kizantech, @brosteins, #MakingABrostein or find them speaking at their sessions:
Mike Branstein – Everything is Awesome… When you're using Visual Studio Code, http://www.codepalousa.com/Sessions/585
Nick Branstein – Using Background Processing to Build Scalable Applications with Hangfire, http://www.codepalousa.com/Sessions/341
Take a selfie wearing your "Making a Brostein" T-shirt and tweet it using #MakingABrostein and you may win an extra prize!
We are looking forward to seeing everyone there!