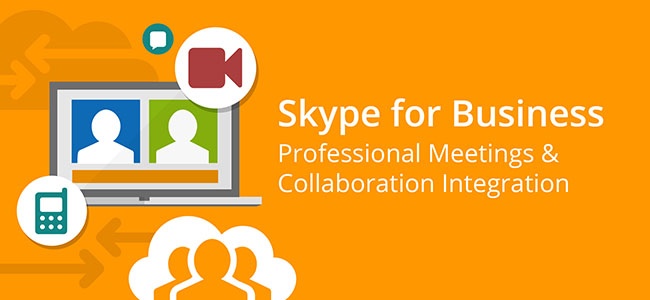 Skype for Business
At the heart of great teams is great communication. In a world where teams are often co-located – spread across multiple campuses or geographies – getting everyone connected can be a challenge.

Yet your employees want to connect seamlessly with their teams, and they expect to use a variety of methods and devices to do so.


Traditionally, connecting teams with great communication experiences across multiple channels meant introducing additional complexity in your infrastructure.


Now, with Skype for Business it doesn't have to. You can simplify your infrastructure with one platform for calling, conferencing, video and sharing. A favorite among online meeting tools, teams can connect regardless of location using mobile apps across Windows, iOS and Android, and work as though they're all in one room – even when they're not.

From collaborative team sessions to large broadcasts or dialing into conference using the phone, Skype for Business was designed for every meeting need, offering much more than traditional online meeting tools.


KiZAN has provided communication solutions for more than 25 years and has the knowledge and experience to successfully deploy Skype for Business in your organization and help you harness the power of this tool. Microsoft has welcomed KiZAN as a Skype Operations Framework Partner! We are proud to serve as a trusted partner and deliver value with Skype for Business.
Related Resources
Check out our Skype for Business Service Offerings!