For many companies, upgrading operating systems across the organization can be a complex challenge. Application and driver compatibility are two variables among many that must be thoroughly analyzed to successfully deploy windows upgrades.
_____________________________________

"The windows 7 upgrade was hard enough....
Why upgrade to Windows 10?
_________________________________________________
Windows upgrades are now simpler with Upgrade Analytics
The Upgrade Analytics tool is designed specifically to address uncertainties in the application and driver environment when upgrading to Windows 10.

Comprehensive analysis of the technology landscape can be frustrating and time-intensive, but if the proper planning is not completed, then less than desirable outcomes are often achieved.

Microsoft developed the Upgrade Analytics Service for enterprise customers who need additional details and guidance regarding an upgrade to Windows 10.

(At the time of this writing, the Windows Upgrade Analytics Service is in public preview).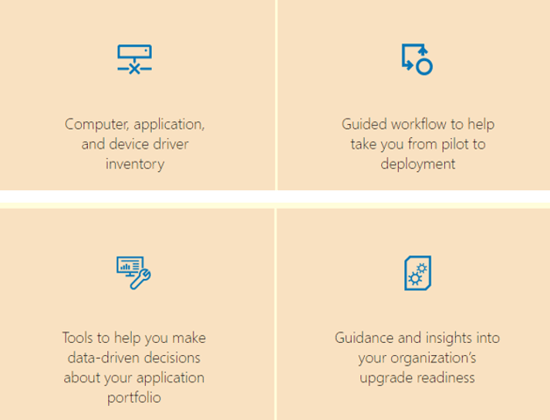 Upgrade Analytics is provided as a module in the Operations Management Suite (OMS). OMS is a collection of cloud-based services for managing your on-premises and cloud environments. If you are already utilizing OMS, Upgrade Analytics is located in the Solutions Gallery. If you are not managing your server environments with OMS, click here to learn if Operations Management Suite would be a fit in your organization.


By using Upgrade Analytics, enterprises can now design and manage the upgrade process from start to finish, and can rapidly implement new Windows upgrades when incremental releases become available. Click here to read our previous post on the benefits of upgrading the operating system.
What does Upgrade Analytics Provide?
With Windows telemetry enabled, Upgrade Analytics collects system, driver and application data for examination. Upgrade Analytics then identifies compatibility issues that can prevent an upgrade and recommend known solutions.
The Upgrade Analytics service delivers:
A visual workflow that provides guidance from beginning to end


Application usage information (allowing targeted validation)


Comprehensive computer and application inventory


Guidance and insights into application and driver compatibility issues


Suggested fixes to mitigate potential issues


Analysis of application and driver readiness for Windows 10


Complete workstation readiness information which can be used to target computers for Windows 10 deployments


Powerful computer level search and filters


Data export to commonly used software deployment tools, including System Center Configuration Manager
Configuring Upgrade Analytics for use in your organization is a simple process that requires the Upgrade Analytics Service to be added to a workspace inside the OMS portal.

Data sharing will also need to be enabled to connect your environment to Microsoft's secure data centers. Additionally, Upgrade Analytics can assist with any deployment scenario, including in-place upgrades, dynamically provisioned upgrades, wipe and replace scenarios, etc.
---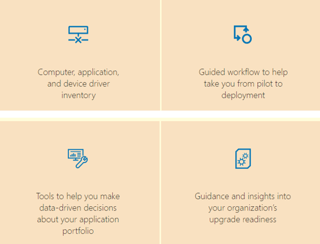 Is your organization ready to make the move to Windows 10?
With Windows Upgrade Analytics Service, it has never been easier!
Sign up for a FREE Microsoft OMS Discovery Session to learn more!