As a Gold Microsoft Partner for 25 years, we were excited to hear the news that Microsoft is planning to acquire LinkedIn. The results of such an acquisition are yet to be seen. However, the boldness of such a decision cannot be ignored.
Quoting Microsoft CEO, Satya Nadella, "this deal brings together the world's leading professional cloud with the world's leading professional network."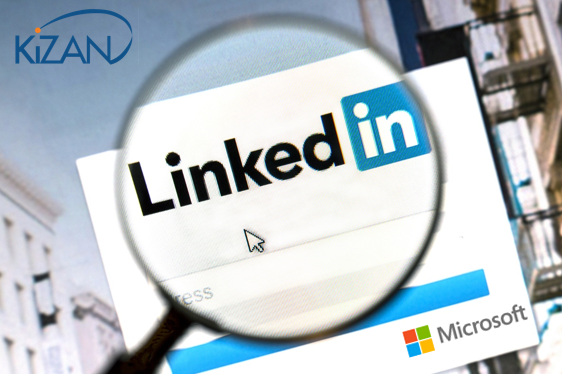 With all the possibilities that exist by integrating LinkedIn with Dynamics CRM, SharePoint and Office 365, businesses should see a significant increase in productivity.

Using an example from Satya's internal memo to Microsoft employee's:

"Think about it: How people find jobs, build skills, sell, market and get work done and ultimately find success requires a connected professional world. It requires a vibrant network that brings together a professional's information in LinkedIn's public network with the information in Office 365 and Dynamics. This combination will make it possible for new experiences such as a LinkedIn newsfeed that serves up articles based on the project you are working on and Office suggesting an expert to connect with via LinkedIn to help with a task you're trying to complete."
In Tom Warren's blog (http://bit.ly/1VV02Yg), he does a terrific job at explaining "Why Microsoft is buying LinkedIn." One point that Mr. Warren makes in his blog that is particularlly intriguing is that "LinkedIn will be the central professional profile that will be surfaced in apps like Outlook, Skype, Office, and even Windows itself. Microsoft wants to turn LinkedIn profiles into a central identity, and the newsfeed into an intelligent stream of data that will connect professionals to each other through shared meeting, notes, and email activity."
In other words, look for LinkedIn to be integrated into much of the Microsoft Productivity stack, and encourage your company to use some creativity to get the most out of each product.
KiZAN has a long history of helping our customers see the power of integration with Microsoft products and delivering on the promise of increase productivity and team collaboration. The LinkedIn acquisition is another dimension into an already robust framework.

Agree or Disagree with my opinion regarding the excitement of this aquisition? Please give your opinion below.
CLICK HERE TO READ THE INTERNAL MEMO TO MICROSOFT FROM CEO SATYA NADELLA