Application development is tough. CIO.com reported the typical development time for an iOS app to be 12 weeks, and that does not include the time needed to research, plan, or develop the scope properly. Nor does it factor in development time for "other" necessary mobile or desktop environments.

Suffice it to say, the complexity of the business requirement is proportional to the development time and resources needed to complete the project. Therefore, it is incumbent for companies to gain efficiencies from all available avenues in order to "go to market" within the window of profitability the business case requires.

Developing your app in the cloud can provide these efficiencies.
Traditionally, running an application on-premises requires hours of procuring, installing, assembling, and configuring multiple components (such as web servers, databases, virtual machines, message queues, and network firewalls). This can dramatically cut into your development, testing, and innovation time. One strategy to eliminate these "time-sinks" is to develop your application in the Cloud using PaaS (platform as a service). PaaS offerings can significantly enhance the standard development process and improve efficiency. If you have not heard of Platform as a Service (PaaS) before, PaaS is a complete development and deployment ecosystem for the cloud.
PaaS hides the complexity and need to manage the underlying infrastructure. With PaaS, businesses can avoid the expense and complexity of buying and managing the disparate software licenses and the underlying application infrastructure and simply manage the applications and services they develop. For example, Paas services on Azure include:
Web server
File storage services
Message queues and service buses services
Machine learning services
Big data services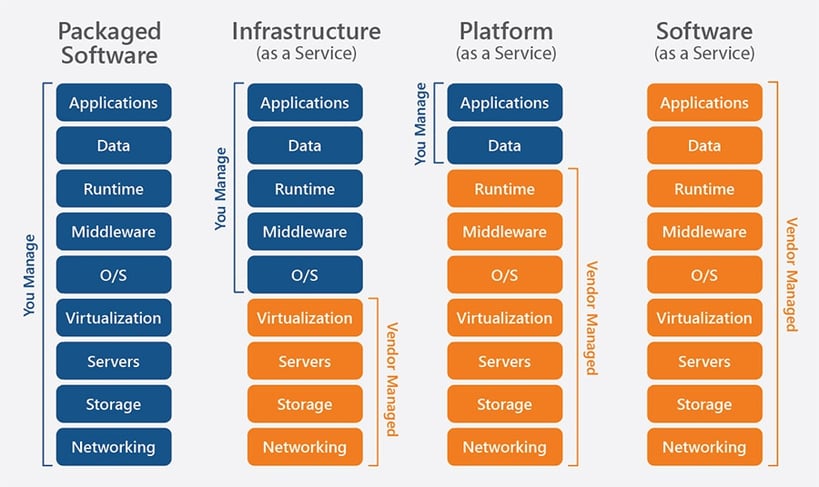 As the graphic above indicates, by delivering infrastructure as a service, PaaS offers the same advantages as IaaS. But the additional features of PaaS provide further benefits, such as:
Reduced coding time
With pre-coded application components built into the platform, PaaS development tools can cut the time it takes to develop new apps. These components include workflow, directory services, security features, search, and many others.


Improved development capabilities without adding resources
Some application requirements require specialized programming knowledge or skills. Platform as a Service components can add proficiencies to your current development team and reduce the need to hire additional staff to meet these specific demands.


Easy development for multiple platforms (desktop and mobile)
Some PaaS providers (such as Azure) provide development options for multiple platforms, which can include desktops, mobile devices, and browsers. These options make cross-platform applications quicker and easier to develop.


Affordable use of sophisticated tools
Individuals and organizations can use advanced development software and business intelligence on a pay-as-you-go model, without making substantial up-front investments to acquire numerous expensive licenses.


Location-based development teams
Because the development environment is accessed via the cloud, development teams can collaborate on projects even when team members are in remote locations.


Efficient application management
PaaS provides all the functionality needed to support the complete application lifecycle within a single integrated environment.
PaaS includes the capability to:
Build

Test

Deploy

Manage
Update


---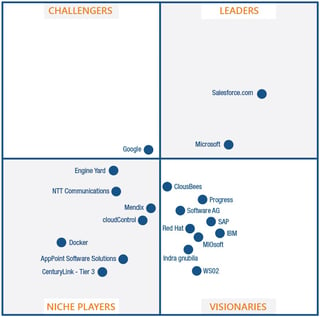 Considering moving to a Platform as a Service (Paas)?
Click here to read our post
"5 Reasons why Azure PaaS Matters."

&
Register your development team for our FREE Mobile Development Discovery Session and learn "How to build great cloud apps"