There is so much pressure (and hype) surrounding the adoption of new technologies that organizations often don't have effective options for evaluating their current tech versus the new alternatives. What is the real competitive or operational advantage of either?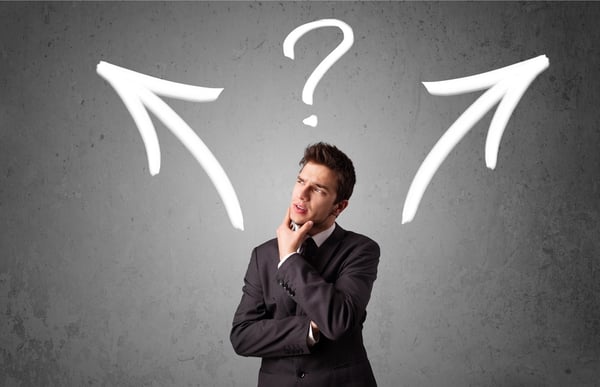 Know your current systems
The first step is to understand the capabilities of the current systems and platforms fully. Companies often overlook features or implement only a small selection of functionalities within their existing technology.
The best way to evaluate the additional capabilities of your current platforms or individual systems is to schedule a consultation with your platform's account manager or implementation team. These people are resources which can provide guidance, discuss the functional needs of your organization, and ensure you're getting the most out of your current solution.

Leverage vendor knowledge and resources
Vendors are constantly thinking about how they can improve their current offerings, and frequently look to their customers to source product enhancements and updated features. Leveraging a vendor's IT team in evaluating your functional needs not only expands your capabilities but likely speeds up your deployment process. It's likely your current solution may be able to accommodate your needs in the near future, if not already.
Changing technology platforms and systems is hard. Stability and consistency of service and functionality are key success factors as your technology grows.

Questions to consider
When evaluating potential new technology solutions, we advise our customers to ask the following questions:
Will it speed up our tasks, reduce costs, and streamline existing workflows?


How will the transition to a new software solution impact our customers and employees?


Will the software execute on our business objectives and provide a better customer experience?


Will the system empower my team to write better business, expand our books of business, improve customer satisfaction, and build relationships?



Will the solution be supported and adopted in my organization or by my customers?
It's okay to switch to new technology when it's no longer suiting your needs or meeting the demands of your industry. However, before you decide to spend the money on a potentially costly solution, remember to exhaust your efforts to ensure you're using your current technology to its fullest potential.
While a slightly cautious approach will reduce the risk as new releases become more stable and accepted in your industry, an overly cautious approach will create a competitive disadvantage. Having spent the last 25 years on the front lines helping customers evaluate both existing and new technology, KiZAN has developed processes which help companies separate the hype from the reality.
Join us December 6th and participate in discussions like these and others at the Cincinnati IT Symposium.