Introduction to IoT
Internet of Things, IoT for short, is starting to materialize from buzzword-technology into a key area of computing today. IoT allows businesses to tap into previously unattainable data and use this data to make informed decisions based on metrics that matter.
The Internet of Things first starts with the hardware: the devices, gadgets, and gizmos which consumers and businesses alike use today in any number of ways. From everyday devices such as thermostats, light bulbs, security systems and more, to enormous machines running complex manufacturing processes, data exists in just about everything that we "use." We are finding that "things" are becoming "smart things," and connecting them together forms the Internet of Things.
The Maker-movement has merged DIY-enthusiasts and hackers, where individuals blend both hardware and software with existing objects to create new, smart, devices. Today's devices make it easy to build and debug "things" using familiar languages and frameworks.
---
Can the Internet of Things Increase Your Revenue?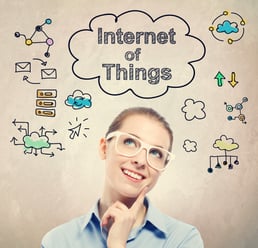 Check out our blog post:

"Making Ideas Become Reality With IoT"