Our curated list of weekly Azure news and notes delivered right to your inbox. Subscribe now.
May 20th - 24th, 2019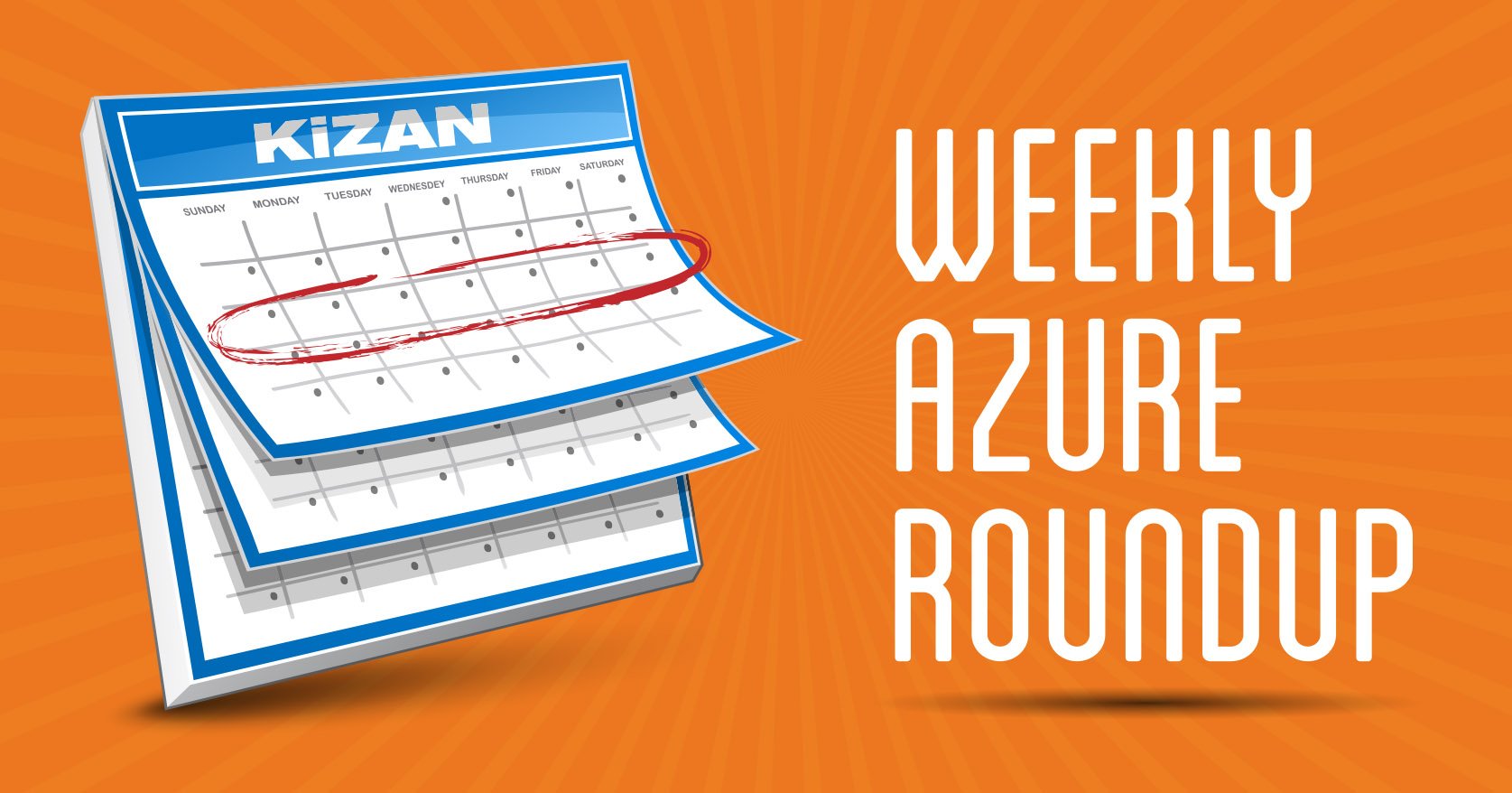 ---
Generally available: Azure Red Hat OpenShift
Enterprises can use OpenShift for their most critical production workloads and know that both Red Hat and Microsoft are standing behind the service to ensure your success.
SQL Server 2017 on Linux

Great technology coming together.
---
Digitizing trust: Azure Blockchain Service simplifies blockchain development
As digital transformation expands beyond the walls of one company and into processes shared with suppliers, partners, and customers, the importance of trust grows with it. Microsoft's goal is to help companies thrive in this new era of secure multi-party computation by delivering open, scalable platforms, and services that any company from
game publishers
and
grain processors
, to
payments ISVs
and
global shippers
can use to digitally transform the processes they share with others.
Learn more
---
Five Principles for Deploying and Managing Linux in The Cloud with Azure

In this O'Reilly e-book, author Sam Alapati examines five principles for successfully deploying and managing Linux in the cloud. Review examples from Azure and other cloud service providers. Explore best practices for moving your system out of your data center and into the cloud. Get a detailed overview of various types of cloud services and deployments.
---
Azure Functions' Durable Entities
Durable Functions were designed to make certain coding patterns easier to implement in an event-driven, serverless environment. When released in 2017, the concept of orchestrations went a long way to make several common stateful patterns trivially simple. However, there were a few stateful patterns that users cared about that were still difficult to build using orchestrations. Aggregation of events was one of them.
---
Connecting the colossal: How to scale innovation with serverless integration
Starting the process of migrating to the cloud can be daunting. Legacy systems that are colossal in scale often overwhelm the average team tasked with the mission of digital transformation. How can they possibly untangle years of legacy code to start this new digital transformation initiative?
---
Educational software company brings joy of reading to children worldwide with .NET Core technology

LightSail founder Steven Gittleson, a South Africa native, wanted to bring the right to literacy and the joy of reading to children all over the world. Thanks to his startup company LightSail and .NET Core technology from Microsoft, a world of literature—and possibility—is opening up for them.
---
Get high-performance scaling for your Azure database workloads with Hyperscale
Hyperscale is a new cloud-native solution purpose-built to address common cloud scalability limits with either compute, storage, memory or combinations of all three. Best of all, you can harness Hyperscale without rearchitecting your application. The technology implementation of Hyperscale is optimized for different scenarios and customized by database engine.
---
Partnering for Success: Building Apps in the Cloud

Keep pace with competition and customer demands by choosing the right cloud platform. This IDC e-book demonstrates how Microsoft cloud technologies can help your business.
---
Generation 2 virtual machines in Azure – Public Preview
Generation 2 virtual machines use the new UEFI-based boot architecture vs. the BIOS-based architecture used by Generation 1 virtual machines. The new architecture enables customers to build large virtual machines (up to 12TB) and provision OS disks sizes that exceed 2TB.
---