Our curated list of weekly Azure news and notes delivered right to your inbox. Subscribe now.
May 13th - 17th 2019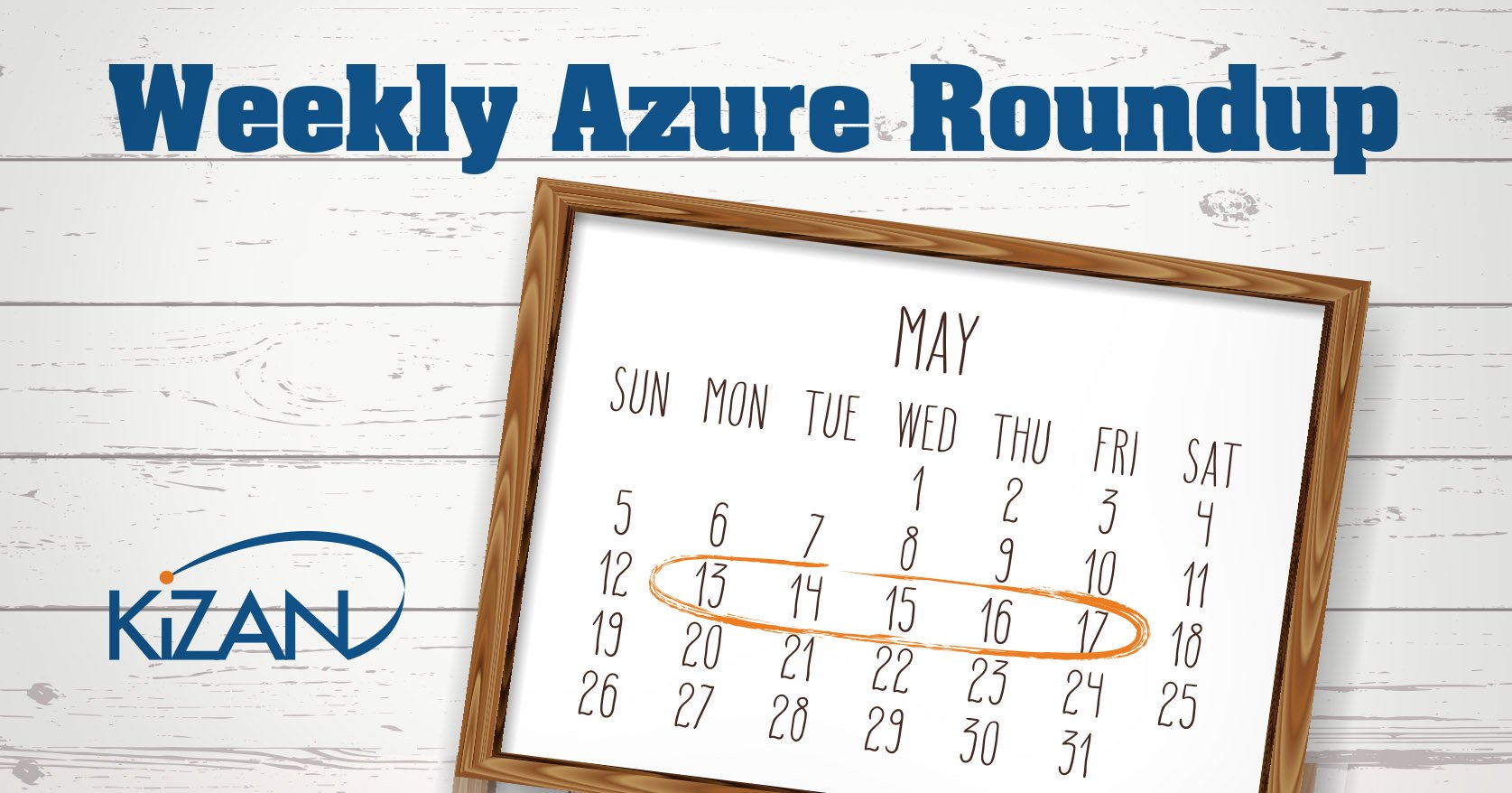 Azure SQL Database Edge: Enabling intelligent data at the edge
The world of data changes at a rapid pace, with more and more data being projected to be stored and processed at the edge. Microsoft has enabled enterprises with the capability of adopting a common programming surface area in their data centers with Microsoft SQL Server and in the cloud with Azure SQL Database. Learn more
---
Build a fast, free, and effective Threat Hunting/Incident Response Console with Windows Event Forwarding and PowerBI
Monitoring your network and gathering massive amounts of data has become easier and easier. Many guides exist on how to gather data, and lots of companies have "enterprise grade" Security Information and Event Management products that can ingest terabytes of data. But what seems to be missing from most environments is the ability to apply context to the data they get, or a knowledge of why certain artifacts that get gathered are important.
Learn more
---
Run Your VMware Natively on Azure with Azure VMware Solutions
Today the Microsoft Azure team announced the Azure VMware Solutions, which allow you to run VMware natively on Azure. VMware Solution on Azure by CloudSimple is a fully managed service that lets you run the VMware platform in Azure. This solution includes vSphere, vCenter, vSAN, NSX-T, and similar tools.
Learn more
---
Serverless automation using PowerShell preview in Azure Functions
As companies of all sizes move their assets and workloads to the cloud, there's a clear need to provide more powerful ways to manage, govern, and automate their cloud resources. Such automation scenarios require custom logic best expressed in PowerShell. They are also typically executed either on a schedule or when an event happens like an alert on an application, a new resource getting created, or when an approval happens in an external system.
Learn more
---
Configure Azure Site Recovery from Windows Admin Center
With the Hybrid Cloud effort Microsoft invested heavy to make Windows Server and Hyper-V better connect to Microsoft Azure. One way of doing that is with Windows Admin Center and Azure Site Recovery. The Azure Site Recovery integration in Windows Admin Center, allows you to easily replicate Hyper-V virtual machines to Microsoft Azure.
Learn more

---
How to force your meetings to end early :)
Need 5 minutes to get to the beginning of your next meeting, but your previous meeting scheduled the whole hour? In April, Microsoft added a policy to force Outlook meetings to end 5 minutes early. Learn more

---
Windows Hello FIDO2 certification gets you closer to passwordless
With the FIDO2 certification of Windows Hello, Microsoft is putting the 800 million people who use Windows 10 one step closer to a world without passwords. Learn more