Our curated list of weekly Azure news and notes delivered right to your inbox. Subscribe now.
June 24th - 28th, 2019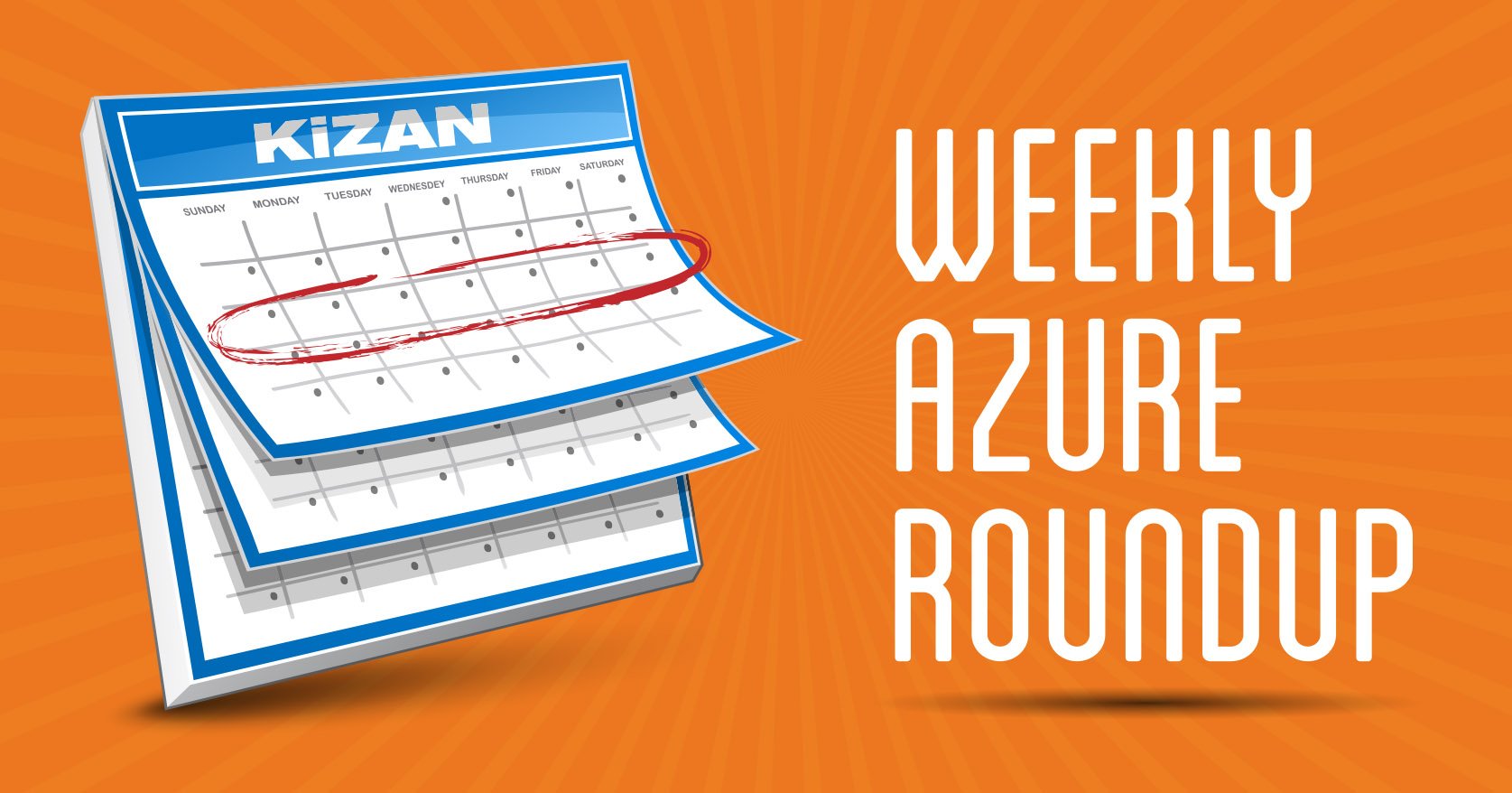 ---
OneDrive Personal Vault brings added security to your most important files and OneDrive gets additional storage options
With the growing presence and sophistication of online threats, it's increasingly important to have the right protection and tools to help safeguard your devices, personal information, and files from being compromised. Today, we're excited to announce OneDrive Personal Vault—a new layer of security coming to your OneDrive personal account to further protect your most sensitive and important files.
---
Why hospitality industry leaders are focusing on employee engagement to enhance the guest experience
By giving Firstline Workers modern tools that enable them to access information, stay connected, and communicate with coworkers in real-time, hospitality companies can create a more connected organization, and address guest needs on the spot.
---
Workforce transformation in the intelligent manufacturing era
While technology is radically changing how we innovate, make products, deliver services, and explore new business models, it's no surprise that people are at the core of digital transformation. Nowhere is this more apparent than in the manufacturing industry, where leaders who are embracing digital transformation are faced with addressing a significant skills gap and an aging workforce.
---
Go from Code to Cloud (Azure webinar series)
Join this webinar for an in-depth look at how Azure DevOps automates software delivery to provide continuous value to your users. Specifically, you'll learn about:
• The DevOps product interface and services.
• Boards, repos, and pipelines, including a demonstration showing the traceability across services.
• Azure CI/CD pipelines and how they integrate with technologies such as Docker.
---
Big Data implementation using Azure (Azure webinar series)
How do you choose the right big data services to support your organization's strategic move? Join this webinar to understand how your organization can get moving with Azure Big Data.
---
How Verizon and a BGP Optimizer Knocked Large Parts of the Internet Offline Today
Monday at 10:30UTC, the Internet had a small heart attack. A small company in Northern Pennsylvania became a preferred path of many Internet routes through Verizon (AS701), a major Internet transit provider. This was the equivalent of Waze routing an entire freeway down a neighborhood street — resulting in many websites on Cloudflare, and many other providers, to be unavailable from large parts of the Internet. This should never have happened because Verizon should never have forwarded those routes to the rest of the Internet. To understand why, read on.
---
Azure DevOps
What's new in Azure DevOps Services Sprint 153 Update
In this video, Anisha Pindoria and Alex Nichols, from the Azure DevOps Program Management team, discuss new features in the latest release of Microsoft's DevOps service, Azure DevOps Services.

Watch Now
---
Frank Boucher
Not a dog Workshop - Cognitive Services & Azure Functions
In this video, I'm doing the Not a Dog workshop available on GitHub. I will deploy a website. Then use the #Azure cognitive services #Vision and an Azure #Function to monitor the new images and keep only the dogs images.

Watch Now
---