"The string of expletives accompanying Carl's flying chair left little doubt
the meeting was over."
How's that for a setup?
---
About this post
Full disclosure, the description above is 100 percent accurate. Except his name wasn't Carl. Or maybe it was; you'll never know. But, let's just say that it was. Don't get caught up in the details. This isn't that type of blog.
This blog is based upon assumptions: assumptions that are rooted in experience.
This blog is about Carl ("veteran" IT professional).
Carl has become somewhat of a legend around KiZAN. But Carl is not a caricature, because Carl deserved better. Unfortunately, the abrupt end to our meeting left too many questions unanswered.
Who was Carl?
What life experiences would lead one to combust into incoherent, profanity-laced, furniture throwing?
Do you validate parking? (No, as it turned out).
This is important (i.e. keep reading)
About Carl
So, we added some meat to Carl's backstory. Like most people, you probably already know Carl. At the very least, you know "a" Carl.
Famous Carls:
| | | |
| --- | --- | --- |
| | | |
| Carl Spackler | Carl Grimes | Carl Weathers |
But here was "our" Carl.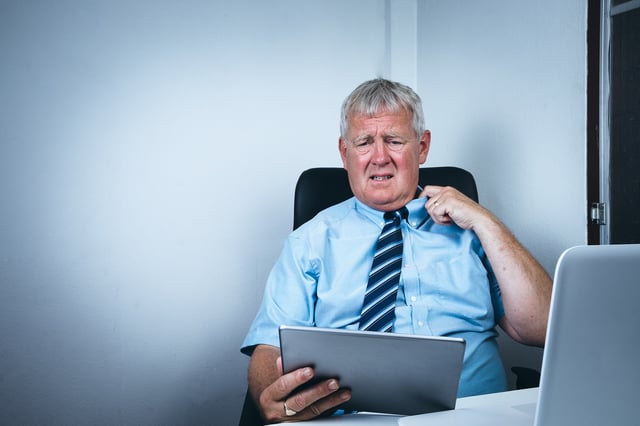 Carl look stressed the minute he walked in the door. But, we didn't suppose he was always that way. We imagined that underneath those baby blue shirt sleeves was a guy who obviously knew and liked people, and people liked him.
Carl had been around a long time. Carl's blood sweat and tears were in that building, and he kept it running, at least in part. Rumor had it Carl was actually on the property when construction started and people were too ashamed to ask him to leave. Carl was that kind of guy.

Carl was educated, and with his technical skills, it was easy for him to start a career doing what he loved: fixing things and helping people. But what Carl really understood was the phone system…the old PBX.
Naturally, the company had changed vendors and hardware over the years. But Carl saw to it that the transitions always went off without a hitch. He dug into the specs, he knew the system, he was on a first-name basis with the guys who soldered the boards, and nothing was going to be installed in his building that wasn't rock solid reliable…like Carl.
Technology Advancement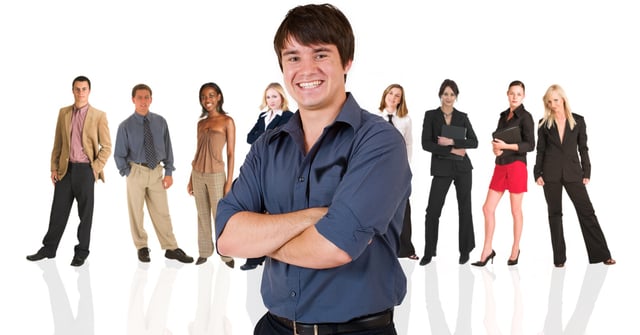 But technology kept advancing, and as more systems went digital, more servers and workstations and software and routers and switches came in. And with all those new systems came new guys and girls to keep them up and running: every last one of them whip smart. But, that wasn't really Carl's thing.
"You guys keep the printers working and I'll make sure the dial-tone works."
That seemed to be the deal.
The younger folks were all too happy to let Carl manage that stuff. It was old and archaic and scary looking, and besides, they had plenty of work to do fixing the stuff the worker-apes kept wrecking.
But the tech march didn't stop; it only accelerated every year at a breakneck pace. Sometimes the company would hire new IT staff simply because they thought they would, could potentially need them, maybe, someday.
And with each new hire, there was Carl the stalwart, a little bit more behind the curve, but valuable, because he was married to a valuable legacy system…the phone system. Carl and the PBX were one. He knew it, management knew it, the team knew it.
Remember, Carl's no dummy; but he's got most of his time in already, and he wanted to ride it out till retirement. Maybe he could just keep a low profile; no major hiccups; clock in clock out; get the cake and go fishing.
And then…
KiZAN showed up with a mouth full of smiles and a shiny new toy call Unified Communications: Skype for Business to be more specific. The benefits of unified communications are numerous, and Carl felt his territory was under siege. A giant nuclear blast threatened his decades of experience; in his mind ripping out all the circuit boards and punch-downs he'd carefully maintained over the years. And once it was gone…so was Carl.
No cake. No gold watch. Just a 5 o'clock meeting on a Friday afternoon.
"Geez Carl, we really hate to do this, but, you know…"
And then the chair came in our direction.
(Famous Chair Throw...Not Carl)
The KiZAN Difference
So, at this point, you're probably asking yourself, "What's the gist?"
The gist is,
"We get it."
Not all technology changes are easy. Some are emotional. Some carry very real people consequences. That's why at KiZAN, we have special offerings in place to work with "Carl," not around him.
Carl has been a valuable contributor to the team for years, and KiZAN wants to keep it that way. Our consultants work every day with clients of all backgrounds, and they have the knowledge and experience to empower your team; providing the training, the consultation, and the information they need for the company to succeed.
That's the KiZAN difference. KiZAN does not simply seek to rip, replace, and retreat. KiZAN recognizes all aspects of technology implementations (including people and emotions) and seeks to be a lifelong partner for your company and your team.
And with that, Carl can be a happy man, for years to come.
(Dance Carl. Dance.)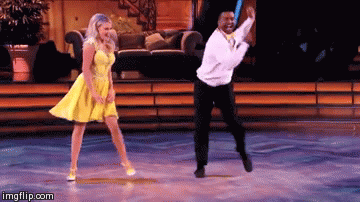 ---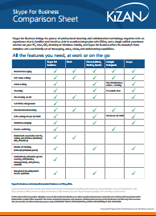 Compare Skype for Business to the competition!
Download our FREE Comparison Sheet!