Hour of Code teaches Problem-Solving, Perseverance, and Attitude

Students at Camden Station Elementary in Crestwood, KY participated in an "Hour of Code" event last week and earned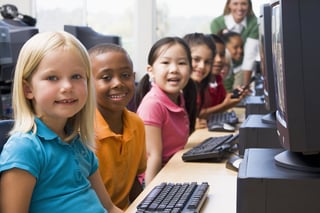 more than a sharp T-Shirt! My teammate Nick Branstein and I facilitated two 60 minute tutorials by Code.org to one class of first graders and another class of third graders. We had a great time while taking away some learnings of our own.
The Hour of Code is an introduction to computer science through hands-on activities designed to take the mystery out of computer programming and show that anyone can learn the basics. The team at KiZAN feels it is of vital importance to participate in these and other community events to give back, inspire, and grow those around us. It's amazing how young students pick up these concepts so quickly, and the technology will only continue to grow right along with them.


Studies show that students who excel in STEM (Science, Technology, Engineering, and Math) based education, do so not because they are unusually gifted with algebra or robotics, but because they are more perseverant and have a better attitude. When a child is faced with a puzzle that they have to struggle to overcome, character is built. Then when they're challenged in another subject, they'll have the will and the confidence to work through it.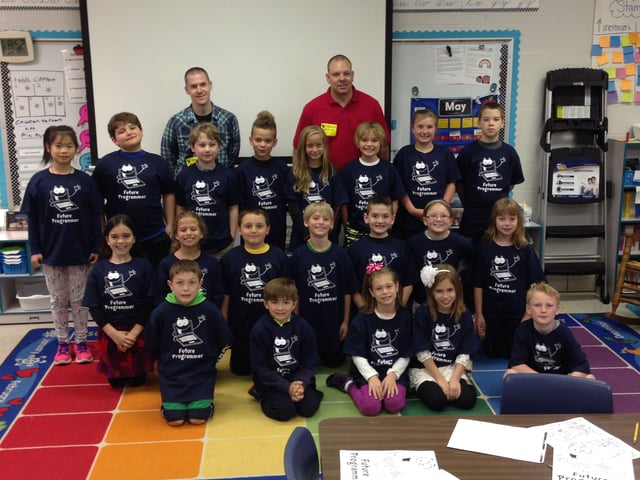 The current "Learn to Code" movement is exciting, and although only a subset of the students we worked with may have an interest in computers, they all need to learn techniques like coding to build problem-solving skills. The students at Camden might not all grow-up to be Software Developers, but by participating in programs like the Hour of Code, they'll be much better equipped for the careers they do choose.


"The 'Hour of Code™' is a nationwide initiative by Computer Science Education Week and Code.org to introduce millions of students to one hour of computer science and computer programming."

https://code.org/learn