Now that Microsoft Teams is at parity with Skype for Business Online, Microsoft has begun the process of converting the Office 365 Skype for Business Online service and will continue the process throughout 2019. This process will disable all features of Skype and will display an announcement that your company has transitioned to Teams when users attempt to launch the Skype application and redirect them to the new Teams client application.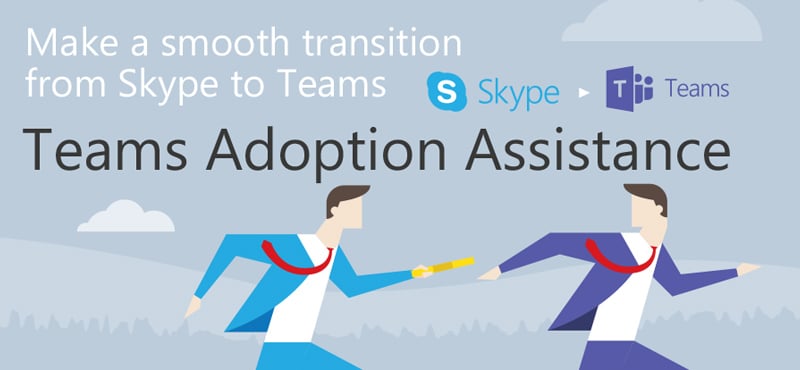 Microsoft will be communicating with tenant administrators via the Office 365 Message Center and direct email regarding eligibility and timing for the upgrade to Microsoft Teams. Prior to the scheduled upgrade date, your tenant administrator can postpone the upgrade or perform the upgrade proactively. In the coming years, all current Office 365 customers will be automatically converted to Teams if your organization doesn't opt to postpone.
Because the transition to any new platform can be daunting, KiZAN is providing training and guidance for any organization seeking to make a seamless transition from Skype for Business to Teams.
Questions about migrating to Teams?
KiZAN Provides Teams Adoption Assistance