Disasters, we all want to avoid them, but sometimes it is impossible. The best we can do is have a solid plan to recover, rebuild and limit the damage when disaster strikes.
We do this in our personal lives, but when it comes to our business, we tend to procrastinate and make excuses. No one seems to think it can happen to them, then a tornado, hurricane, fire or other catastrophic event wipes out their company.

Most business cannot survive if their systems are down for a few hours, not to mention days, weeks or months.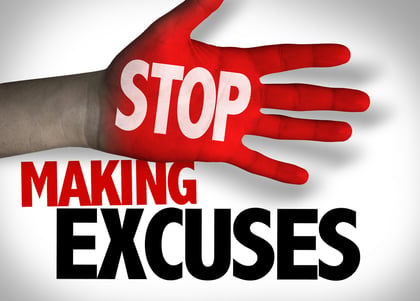 Disaster Recovery Plans for business are not a new concept. We all understand a solid plan (and testing that plan) is vital to the health of our organization. So, why then does the most recent survey by the Disaster Recovery Preparedness Council show that...

60% of respondents do not have a fully documented disaster recovery plan, and among the minority that does, 23% of respondents have never tested those plans?
[Click here to Tweet this]

The Good Book sums it up thusly…
"If you knew today that you would have a problem next, would you wait until next week to solve it?"

We've summed it up with the five most common excuses we consistently hear from technology leaders.

5 most common excuses that have the potential to kill your business:
It's expensive.
How do you measure expense? If expense is defined as spending money today to prepare for a contingency that may never arise, then yes, it's expensive. However, App Developer Magazine reported that the average cost of downtime for Fortune 1000 businesses ranges from $500K to $1,000,000 per hour. How long can your business sustain losses of that magnitude?


It's hard.
Yes, planning for survival hard. But, it's much easier to make logical action plans when you're not looking at the charred remains of what was once your datacenter. Additionally, you don't have to do it alone. KiZAN has years of professional experience and can provide the resources necessary to plan, prepare, and execute an actual disaster recovery plan.


No Time
You probably do not have the time to fully create, implement and test a comprehensive disaster recovery plan. The storm is coming, though, and it does not care about your work/life balance. There is no need to act like the Lone Ranger or to be the martyr who toils away the endless hours to futilely cobble together some semblance of preparedness. Call in the resources you need now. KiZAN can handle the heavy lifting as you mind the day to day operations of your organization.


Don't know where to start.
Disaster Recovery planning truly is a massive undertaking, with dozens of moving parts that affect every aspect of your business. Attempting to identify the most efficient path forward can lead to PxA (Paralysis by Analysis). Recognize that the viability of the business is at stake. Eat the elephant one bite at a time. Calling on professional assistance should be the first bite.


Don't' have facilities/infrastructure.
Very few companies would admit to having "best case" facilities or infrastructure. Does that mean we would be better off if what we have is blown out to sea? KiZAN can identify areas which could be served by a combination of on-premises and cloud solutions to attain best case disaster preparedness.
It's time to stop making excuses. Disaster Recovery/Business Continuity is a very real issue that needs to be addressed in a thoughtful and thorough manner.
---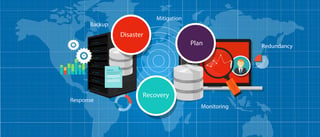 Want to learn more about Business Continuity?
Check out our blog post:

"Disaster Recovery-5 Ways OMS Will Save Your Bacon"