The "Cloud" is surrounded with so much marketing hype we may rightly expect to be awestruck when we come into contact with it. In reality, the cloud is becoming more and more a part of our everyday lives in ways that probably go unnoticed. If you are unsure what a cloud app is, check out our previous post: What is a Cloud App.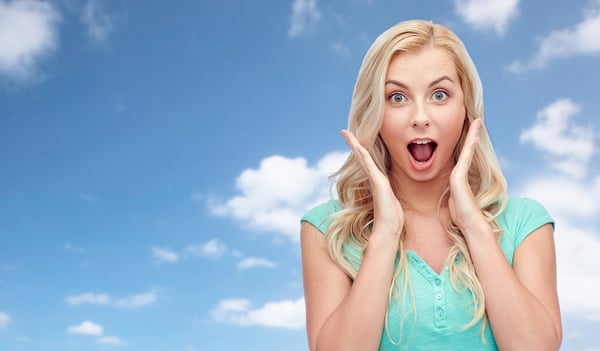 Here is a list of popular apps that you may not even realize were written for the cloud.
9. Yammer
Yammer is a popular social network for employees where work groups can chat, post images/videos/documents and work on documents together. Yammer seamlessly enables connections to people and information from across your organization that you never knew existed, making it easier to move your work forward. Sweet!
8. ADP Portal
Like to check out your paystub from home or on the road? Thank the cloud

7. FedEx
Yes, FedEx provides one of the world's most popular cloud apps to get your packages to their destinations. And you thought they only used planes and trucks.

6. Adobe Creative Cloud
The entire collection of Adobe's industry-leading photo and video editing software is brought you to via the cloud. So, go create your masterpiece.
5. Web Conferencing Software
Popular web conferencing platforms such as Cisco's WebEx, GoToMeeting, and Skype for Business are cloud-based. The cloud is why it's easy for you to work in your pajamas.
4. Twitter
The communication tool of choice for presidents and poets alike. FYI, the cloud does support more than 140 characters.
3. DocuSign
Quickly and securely access and sign documents via the cloud. So long fax machine…you had a good run.
2. LinkedIn
LinkedIn is the go-to cloud application for professional networking, job hunting, and recruiting. Sorry, resumes still exist in the cloud.
1. Microsoft Office 365
The online version of Microsoft Office with email, Word, Excel, PowerPoint, etc. Office 365 provides flexible and familiar tools for collaboration across teams, devices, and platforms and is one of the most highly used platforms in the cloud today.
Ready to learn more about custom app development and "How to build great cloud apps"?

Register your development team for our FREE Workshop!