If you grew up in North America, you probably have heard the saying "there ain't no such thing as a free lunch." You might have been reminded of this refrain when Microsoft announced that they were offering "FREE Azure architecture and consulting engagements" to just about anyone who wanted them. After a little digging you may have found out that these are not just boilerplate documents, webinars or other shotgun consulting tactics but real consulting engagements with some of their top partners.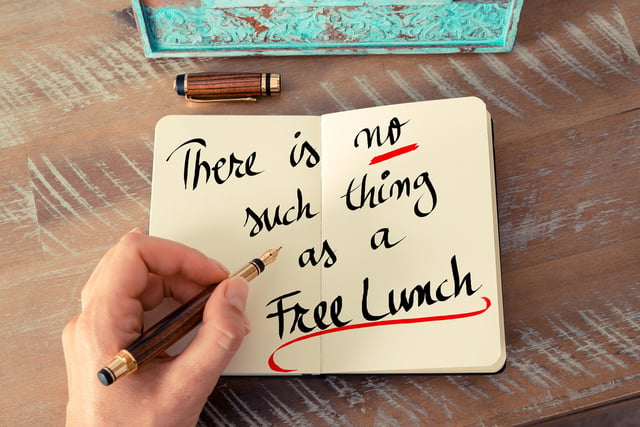 What is Azure Everywhere?



Microsoft's definition of Azure Everywhere is: "A 100% Microsoft funded, onsite, white-glove Azure adoption and ramp up experience for customers."

This program includes:
A one-day workshop with an experienced Azure architect designed to help you build or refine your companies cloud roadmap. This includes:

Overview and demonstration of the services offered in the Microsoft Cloud
Demonstration and discussion of Microsoft's cloud security, compliance and operational policies and documentation of how they fit with your company's standards
Review of your current on-premises and cloud service delivery strategy and exploration of what workloads or services might be best delivered online
Architecture and Proof of Concept plan for delivering one of those workloads or services in Azure
A three-day proof-of-concept engagement designed to get one of your services or workloads up and running in the Microsoft Cloud. Some examples include:
Infrastructure as a Service, moving one or more of your local VMs or infrastructure services into Azure
Azure for Dev/Test, getting your developers up and running quickly in Azure and only paying for development resources when they are needed
Azure Data Platform, taking advantage of the scale and power of Azure to find the real value in your data and reduce the cost of your database environment
IoT, quickly proving out getting your products or devices connected to the cloud so that you can manage them and collect data wherever they are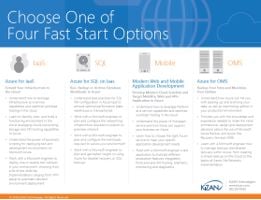 (Click the image to download the Fast Start Options)
Is this a free lunch?
Azure Everywhere is offered with no strings attached, and you don't have to buy anything to participate. At the same time, Microsoft is a lot like the bartender who offered patrons a free lunch; they know that once you get to know them, you will be back again. Microsoft has a history of making some pretty amazing limited time offers to help jumpstart market share as they bring new services to market and they expect that most companies who go through an Azure Everywhere to end up using enough Azure resources to offset the cost of the engagement over the next few years.


What's the bottom line?
KiZAN is one of a very small number of hand-picked companies who Microsoft pre-approved to deliver Azure Everywhere for your business. This offer won't last forever; we expect our funds to run out by the end of 2016. If you are thinking about how best to take advantage of public cloud or want to develop a plan and get some help moving your first workload, then not taking Microsoft up on their "free lunch" is really leaving money on the table.

KiZAN would love to help you to get the right plan in place and get started with someone who has been there and done that before.

Give us a call, click the button, send some smoke signals but do it soon, before the funds dry up.